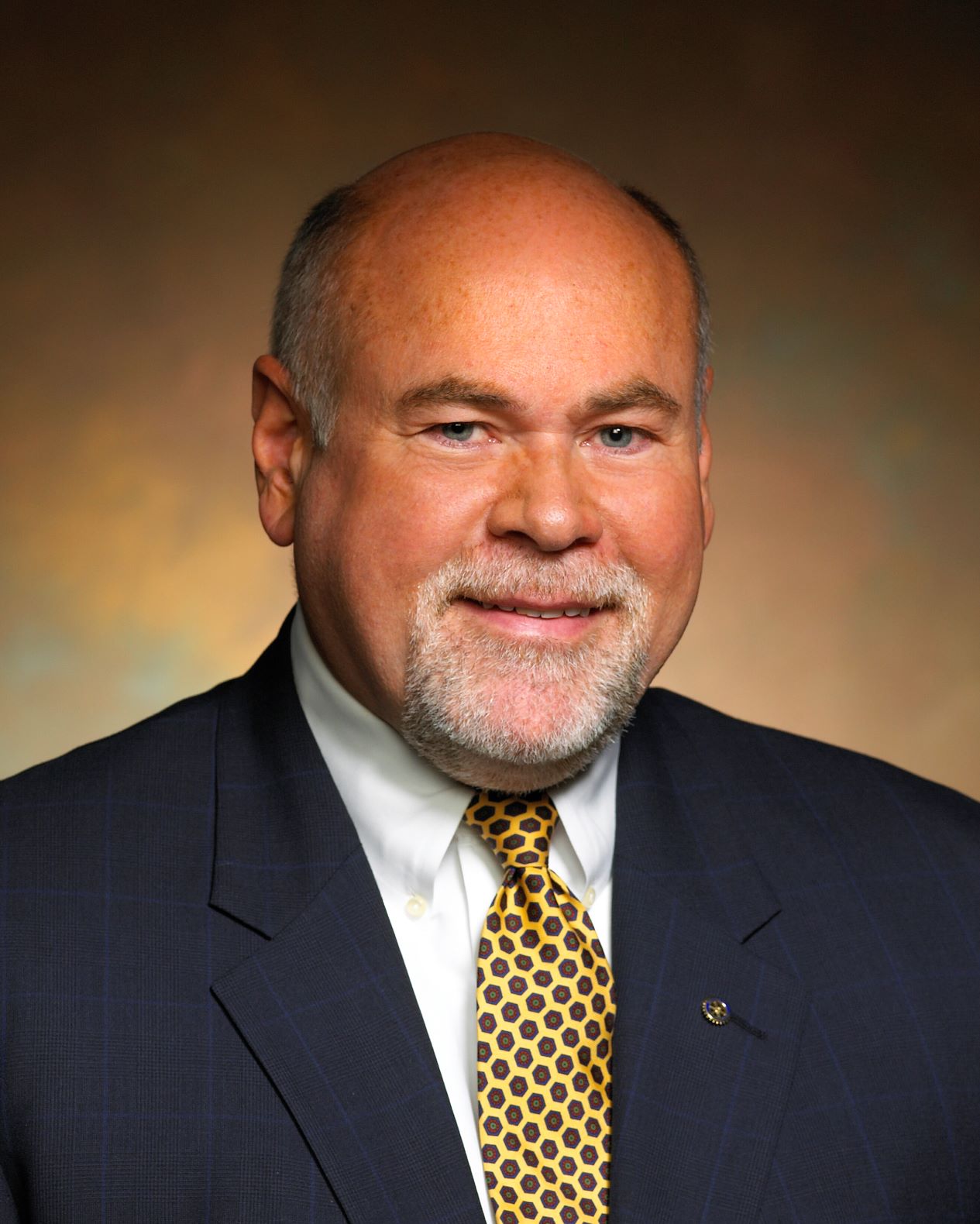 Award-winning corporate communications professional and Rotarian, Tim Colwell succumbed to Covid-19 in January, 2021, after a valiant three-week battle.
His father was killed in a car accident before he was born. He was raised by his single mother, the postmaster in Livermore, Iowa, a town of 700.
Colwell was the youngest page ever in the Iowa House of Representatives during 8th grade. He lived with a family in Des Moines during the week, traveling home on weekends to keep up with school.
He was President of his senior class of 46 students, and after graduating in 1971, attended Drake University where he earned a B.S. from The School of Journalism in 1975.
His first position was with the Des Moines Chamber of Commerce. In 1978, he was lured away from his beloved Iowa to Tulsa by Continental Heritage Press to publish "coffee table" books profiling cities.
In 1982, Colwell because the first and only public relations director for the City of Faith at Oral Roberts University. In 1985, he joined Parker Drilling Company as public relations director. After Parker Drilling relocated to Houston, he and his wife Debbie started Colwell and Colwell, Public Relations and Marketing. They also founded The Queen of Cards, a humorous greeting card line that achieved nationwide distribution.
They welcomed a son, Matt, in 1985. Debbie passed away in 2000, leaving him to assume a new role as a single Dad. In 2010, he married Patty Elmore, quickly embracing her daughters Lauren and Jordan as his own.
In 2007, Colwell joined Williams in public relations. In this role, he traveled extensively and managed/mentored a large staff around the country. He retired from Williams in 2018.
Colwell was an Accredited Public Relations professional, and served as the President of the Public Relations Society of American Tulsa Chapter. He also was a member of the International Association of Business Communicators, and through his career, received numerous awards from both organizations.
He was an adjunct professor at the University of Tulsa teaching public relations, and a volunteer with Reading Partners at Sequoyah Elementary.
Colwell was a board member for the Oklahoma Center for Nonprofits from 2014 to 2018, was named Board Member of the Year for 2015- 2016, and received the Moran Award in 2015. He also was on the board of Gathering Hearts for Honduras.
A proud Rotarian for more than 40 years, he served as the Downtown Tulsa Rotary Club president in 2007. he co-authored the 100 Years of Rotary book, and co-chaired the Centennial Celebration.
Of all his many roles, his favorite at the time of his passing was to be "PopPop" to grandson, Oaklyn, and granddaughter, Jensen.