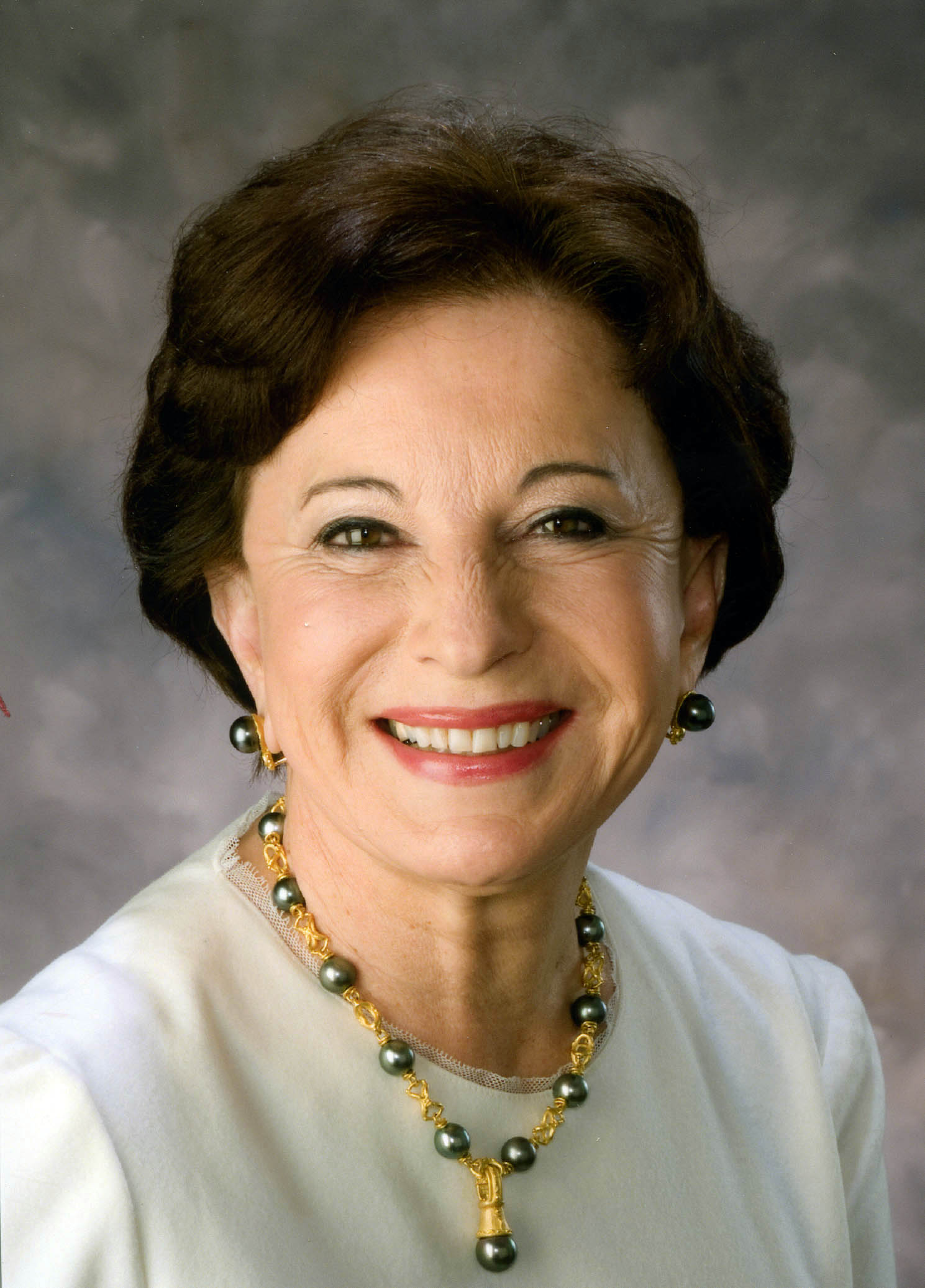 Peggy Clark Stephenson learned the bedrock Oklahoma values of faith in God, hard work, and generosity as a native of Antlers, Oklahoma.  She also met her future husband Charlie there at a birthday party when she was 14.  They became high school sweethearts and married when he was a senior at the University of Oklahoma majoring in Petroleum Engineering. The marriage created a partnership in all aspects of their lives including their philanthropic work.
Her career in volunteering and community involvement started when she was in high school and she's never stopped.  She is executive director of the Charles and Peggy Stephenson Family Foundation which provides support for church, community, and education programs in Tulsa and throughout the state.  She co-manages their personal philanthropic activities which combine with the Family Foundation to support an array of projects.  They include renovation and expansion of Tulsa's First Presbyterian Church and two major facilities on OU's Research Campus in Norman.  The Stephenson Research and Technology Center is in use and the Stephenson Life Sciences Research Center is under construction.  The Life Sciences Center will be a 152,000 square foot facility accommodating 30 research groups.
Stephenson's volunteer interests are broad and include: the American Red Cross, Cystic Fibrosis, American Cancer Society, Philbrook Museum of Art, as well as Girl Scouts and Boy Scouts.  She serves on the board of the Goodland Academy near Hugo and served as a Tulsa Historical Society board member.  The Stephensons funded the installation of the Vintage Gardens on the society's west lawn and the bronze sculptures known as the Five Moons in the Vintage Gardens. An avid genealogist, she has volunteered at libraries in Tulsa teaching genealogy skills.
Stephenson has twice been recognized as honorary chair of Tulsa Project Woman, a program providing breast cancer screening and education for women with limited financial resources.  She received the Susan B. Komen Breast Cancer Foundation Award in 1999; in 2002, she and her husband received the National Jewish Medical Research Center Tulsa Humanitarian Award. She received an Honorary Doctor of Humane Letters from the University of Oklahoma last May.
The Stephensons have two children, Steven and Cindy, and six grandchildren.