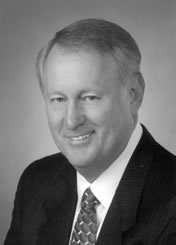 Michael D. Case formed Case & Associates Properties in 1983. The company owns and operates more than 23,000 apartment units in six states and several regional shopping centers and office buildings in northeast Oklahoma with a combined value of well over one billion dollars.
He has served on the boards of directors of the Metropolitan Tulsa Chamber of Commerce; the Tulsa, State, and National Apartment Associations; and the Philbrook Museum of Art.He is a past northeastern Oklahoma area Oklahoma Department of Transportation Commissioner.
He contributed to and developed the $10,000,000 Michael D. Case Tennis Center at The University of Tulsa. John McEnroe called the Case Center the greatest collegiate tennis facility in the country.