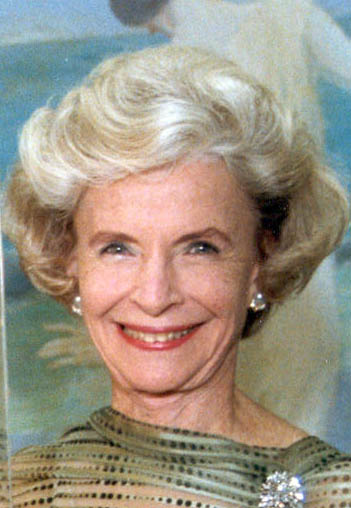 Margery Mayo Bird counts herself fortunate to be the daughter of prominent Tulsa pioneers John and Lillian Mayo and the sister of Burch Mayo.
Margery graduated from Holland Hall, attended Connecticut College for Women, and graduated from Erskine School in Boston.
Tulsa was growing rapidly, with women becoming more involved in community service, and the Junior League opened lifelong interests.
Her first marriage, to Don Feagin in 1939, produced two sons, but one died in infancy.  The other, John Donald Feagin, courageously fought cystic fibrosis and lived until 1981, leaving a widow, Linda.
Margery is past President of Tulsa Town Hall, a longtime Trustee of the Philbrook Museum of Art, an original member of the Women's Alliance of the Tulsa Philharmonic, and a lifelong and active member of First Presbyterian Church.
Margery served on the boards of the Tulsa Garden Center, the Tulsa Center for the Physically Limited, the Tulsa Historical Society, and Holland Hall School.  She ardently supports Tulsa Ballet, Gilcrease Museum, the Arts and Humanities Council, and Tulsa Opera.
She also donates her talents to the University of Tulsa in numerous ways to honor the memory of her son, Donnie.
She married Jim Bird in 1992.  Margery Mayo Bird shows that having Tulsa as her home continues to challenge, strengthen, and reward her while she and Jim find the world a wonderful place to visit.