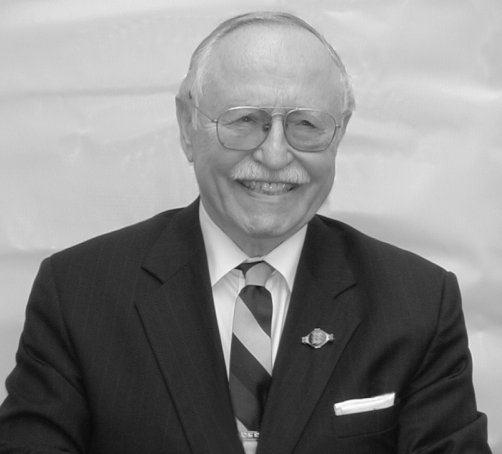 Charles E. "C.E." Snyder was born in Topeka, Kansas, in 1931and attended grade and high school in Silver Lake, KS. In 1949 he enrolled at Washburn College in Topeka, graduating in 1953. Commissioned as a USAF officer, he served in the Korean War and later in the Vietnam War and several other military deployments… His last posting was as Operations Officer at the National War College at Fort Lesley J. McNair in Washington, DC.
Major Snyder's commitment to the downtown Tulsa's real estate market which began nearly a decade ago when he acquired the famed Mayo Hotel at 5th and Cheyenne Streets. When the hotel faced the possibility of destruction, he took on the project to renovate this grand hotel and landmark into a showplace rising like the phoenix from the ashes from 20 years of neglect. Through his efforts, he recreated this historic hotel into a social and cultural center. Governor Henry's Inaugural Ball held there in January 2007. Major Snyder continues his commitment to the revitalization of downtown Tulsa by being a major player in the recent acquisition of several other properties close to the Mayo that are now in the early stages of redevelopment.
To his extensive collection of photographs of American historical personalities, he has added over 250 museum quality signed photographs and documents concerning many of the noted historical figures who graced the Mayo with their presence from 1925 to 1955. Additionally, he has 20 original architectural drawings of major historical Tulsa landmarks;
Major Snyder now lives in Bowie MD with his wife Bonnie. The Snyder's have four sons and 12 grandchildren.