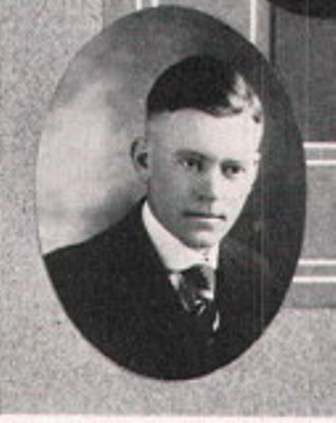 A fertile imagination and a zeal for the unorthodox were two personal qualities of John Steele Zink that have had a lasting impact on Tulsa. While others busied themselves with conforming to someone else's standards in order to achieve success, the iconoclastic Mr. Zink followed his own instincts resulting in successes that were as big as his ideas.
Mr. Zink came to Oklahoma Territory from Iowa in 1907. His family settled in the Norman area. Following his graduation from the University of Oklahoma, he began a short career with ONG where he quickly learned that life as just one cog in a large corporation was totally against his nature. He formed his own company in 1928 to manufacture burners that he had invented. Subsequent technical innovations followed as the company moved its operations to the site of a dairy farm on rural South Peoria in 1935. The Tulsa-based John Zink Company became the international leader in the combustion field and the company branched out to include environmental control systems.
Mr. Zink's enormous ambitions were not limited to his business interests. While his generosity reached all segments of his city and state, his work for the Boy Scouts was monumental. His vision was to create a natural resource on the 10,000 acre ranch he began assembling in Osage County in the 1940's. Mr. Zink created the John Zink Foundation from this ranch, believing the wilderness would help young men develop into the managers of the future. He could often be seen upon his "vehicle of choice," a bulldozer, sensitively shaping roadways and campsites in the rocky Osage terrain. An environmentalist before the word was coined, Mr. Zink preserved an ecosystem which has been adversely affected by the oil industry which had provided him with much of his success.
The exploits of Mr. Zink have become legendary and involve snakes, guns, racecars, and bolo ties. In each case, the legends reflect the confident determination of a man secure in his beliefs and his desire to make a positive impact on the lives of others. In 1972 he created and funded the John Steele Zink Foundation, separate from the ranch foundation, to support Arts, education and humanities.