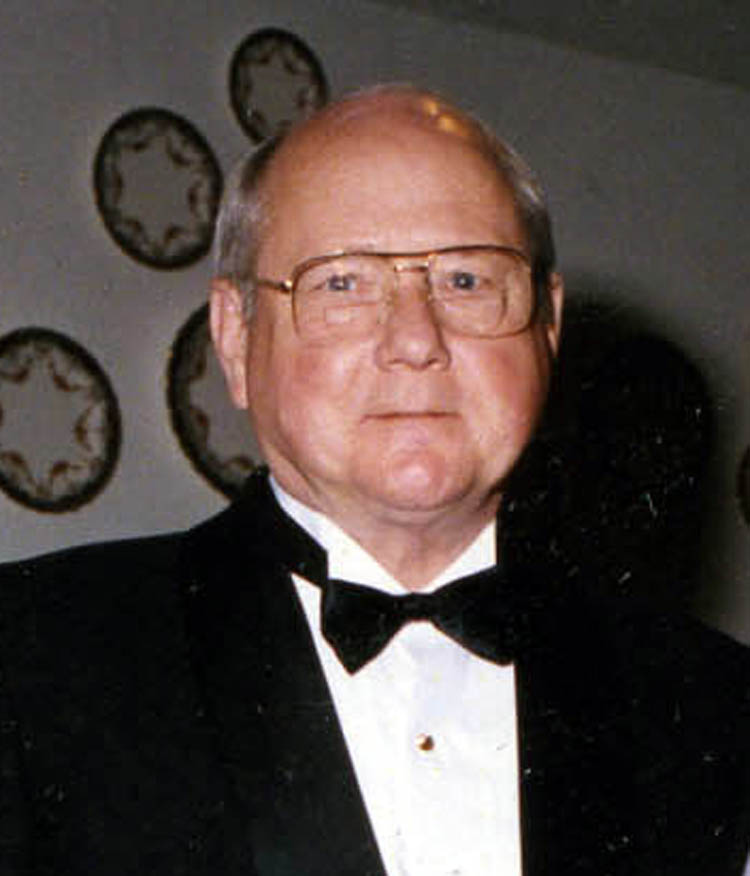 John B. Johnson Jr. is nearing a half century of service to his community and the law.  He was born in Little Rock, Arkansas, grew up in Oklahoma City, and moved to Tulsa in 1961.  He received BBA and LL.B. degrees from the University of Oklahoma and an LL.M. degree from Harvard Law School.  Johnson was a four year letterman in golf at OU.  He served a three year tour of duty in the United States Air Force (JAG) and was awarded the Air Force Commendation Medal.
Johnson has practiced law in Tulsa since 1961 and is a partner with Johnson, Jones, Dornblaser, Coffman, & Shorb.  He has been listed among "The Best lawyers in America" each year since the list's inception in 1983.  He received the Outstanding Service to Public Award given by the Oklahoma Bar Association in 1989.
Johnson is past president or board chair of the Boston Avenue United Methodist Church, the Metropolitan Tulsa Chamber of Commerce, the Rotary Club of Tulsa, Southern Hills Country Club, and the Summit Club.  He is president of The First Tee of Tulsa.  He is a past director or trustee of the Philbrook Museum of Art, the Tulsa Area Chapter of the American Red Cross, Oklahoma City University, and Holland Hall School.
Johnson served as an usher at the Boston Avenue Church for 41 years and served as chairman of the Budget Committee for 30 years.  He served as co-chair of the Metropolitan Tulsa Economic Development Foundation, chairman of the Goals for Tomorrow, Health Care Task Force, and a board member of: the Oklahoma State Chamber of Commerce and Industry; Industries for Tulsa Inc.; Community Foundation for Indigent Health Care, Inc.; and Tulsa Medical Education Foundation.
In 1982, Johnson chaired the Uncompensated Health Care Delivery Task Force of the Tulsa Chamber and in 1988 chaired its Tulsa Medical Education Task Force. In 1985, he chaired the mayor-appointed Arkansas River Corridor Task Force. In 1998, he chaired the Search Committee to select the new president of the Tulsa Chamber.
Johnson has been married to his wife Nan for 52 years.  They have three children, Bryan, Laura, and Brad and six grandchildren, Allison, Paul, John, Sarah, Abigail, and Katherine.