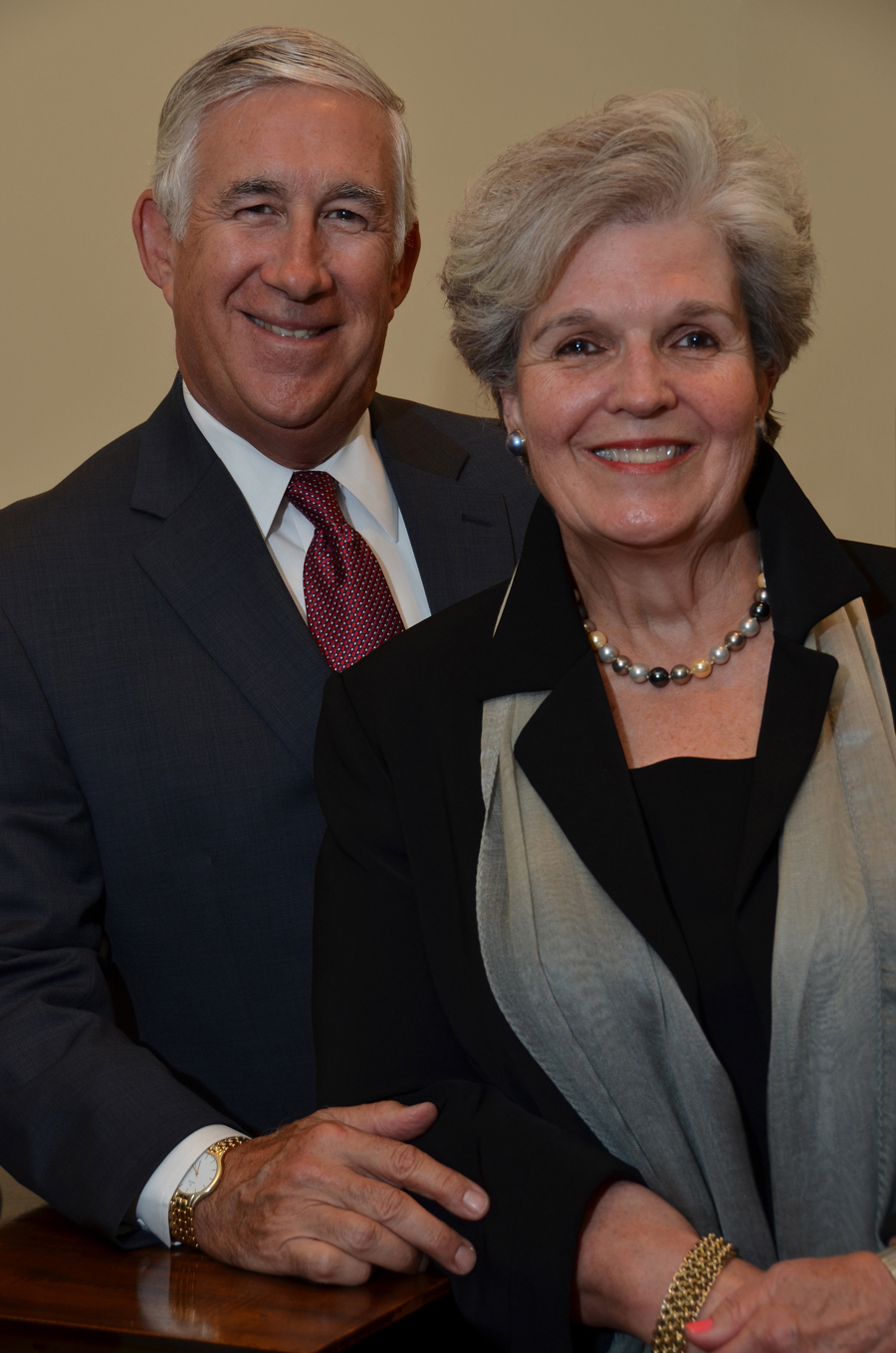 As a couple, John and Marge Gaberino impact Tulsa through a range of philanthropic, civic, and business activities.
They grew up in Holdenville, Oklahoma and were teenage sweethearts. Marge started developing her leadership skills in high school as President of the Student Council, followed by being elected President of her freshman class at St. Mary's College in Notre Dame, Indiana. She graduated from the University of Oklahoma with a B.A. in History and honed her interest in politics and government as a Capitol Hill aide to the late Oklahoma Congressman Ed Edmondson. She's in the Junior League of Tulsa, sits on the Tulsa Town Hall Council, and serves Christ the King Catholic Church on the Parish Council and as past Women's Club president. Together, the Gaberinos have supported Operation Aware, Monte Cassino, and Cascia Hall Preparatory School in a variety of leadership roles.
John Gaberino is a shareholder in the law firm of Gable & Gotwals, which he rejoined after retiring as Senior Vice President at ONEOK in 2006. Gaberino graduated Phi Beta Kappa from Georgetown University's College of Arts & Sciences with a degree in economics and received his Juris Doctorate from Georgetown Law School. In 1993, he received the University's John Carroll Medal, the highest honor bestowed on an alumnus. He's led the Tulsa and Oklahoma bar associations, Tulsa United Way and Metro Chamber, and currently serves on the boards of the William K. Warren Foundation, and the foundations for Cascia Hall Charities, Tulsa Community College, and the John Hope Franklin Center for Reconciliation. He is a member, leader and supporter of the Tulsa Chapter of the National Conference for Community and Justice, and a recipient of that organization's Humanitarian Award.
Marge and John Gaberino celebrate 46 years of marriage this year and are the parents of four daughters and one son and have 11 grandchildren.
It is rare, but incredibly fortunate for Tulsa to have such two such individuals so sharply focused on the needs of their community. The thousands they touch with love, support, and inspiration couldn't be in better hands.