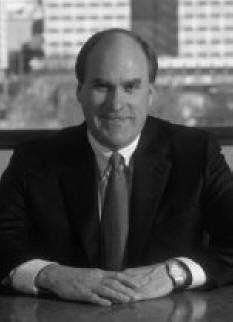 A native of Hazard, KY, Joseph W. Craft III came to Tulsa in 1980 to join MAPCO Inc. MAPCO was an integrated energy company founded by fellow Tulsa Hall of Fame member Robert E. Thomas.
In 1996, Craft led a management buyout of MAPCO's coal operations after serving as that company's president for ten years. During 1999, Alliance Resource Partners, L.P. (NASDAQ: "ARLP") was formed and became the coal industry's first publicly traded limited partnership. Since then, ARLP has grown through acquisitions and internal development to become the fourth largest coal producer in the eastern United States. In June 2007, ARLP was recognized by Business Week as the fourteenth hottest growth company in the United States, the fifth consecutive year the company made the annual list of "100 Hot Growth Companies".
He is currently President, CEO and a director of ARLP and also serves as President, Chief Executive Officer and Chairman of the Board of Alliance Holdings GP, L.P. which is a second publicly traded limited partnership. Both Partnerships maintain their corporate headquarters in Tulsa.
Mr. Craft holds a bachelor's degree in Accounting and a Juris Doctor degree from the University of Kentucky. Mr. Craft also is a graduate of the Senior Executive Program of the Alfred P. Sloan School of Management at Massachusetts Institute of Technology.
He has served in various industry leadership positions and is currently serving as a member of the Board of Trustees for the University of Tulsa and a director for the Bank of Oklahoma.
Craft and his wife Kathy are the proud parents of four children, J.W., Caroline, Ryan and Kyle and have two grandchildren, Jake and Kingsley. The Craft family has a reputation for generously supporting social services and education in the Tulsa area as well as the Commonwealth of Kentucky.