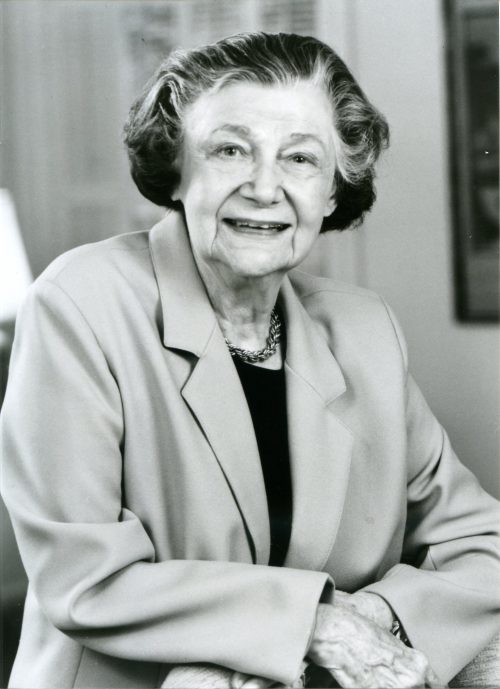 Wendell Wilkie lost his bid to unseat FDR in the 1940 Presidential election. That loss may have been among the last defeats experienced by one of his campaign workers, Florence L.J. Barnett.
A graduate of the University of Wisconsin, Mrs. Barnett moved to New York City after leaving school. There she worked a copy writer. Mrs. Barnett returned to her hometown and began a career that would have her involved actively in the city's life. In 1940, she became involved in The Tulsa Tribune. For the next 52 years she served as a director, and eventually assumed the presidency (1982-92). The Tribune ceased publication on September 30, 1992. However, when asked, former staff members still speak of their admiration for Mrs. Barnett's unpretentious good sense.
Away from her professional life, Mrs. Barnett worked actively for community organizations. She volunteered countless hours at the Convalescent Home for Crippled Children (Children's Medical Center), a cause that was especially close to her due to her childhood experience with polio. It was this service which Mrs. Barnett counts as one of her most important experiences. It gave her the privilege of working with Sister Kenny, a gifted nurse who revolutionized the nursing care of infantile paralysis victims. Additionally, Mrs. Barnett served on the Board of Gilcrease Museum, the Tulsa Historical Society and continues Board service at Philbrook Museum. Her community work has earned her numerous awards including recognition from the ACLU. She is a a member of the Tulsa Shakespeare Club and All Souls Unitarian Church.