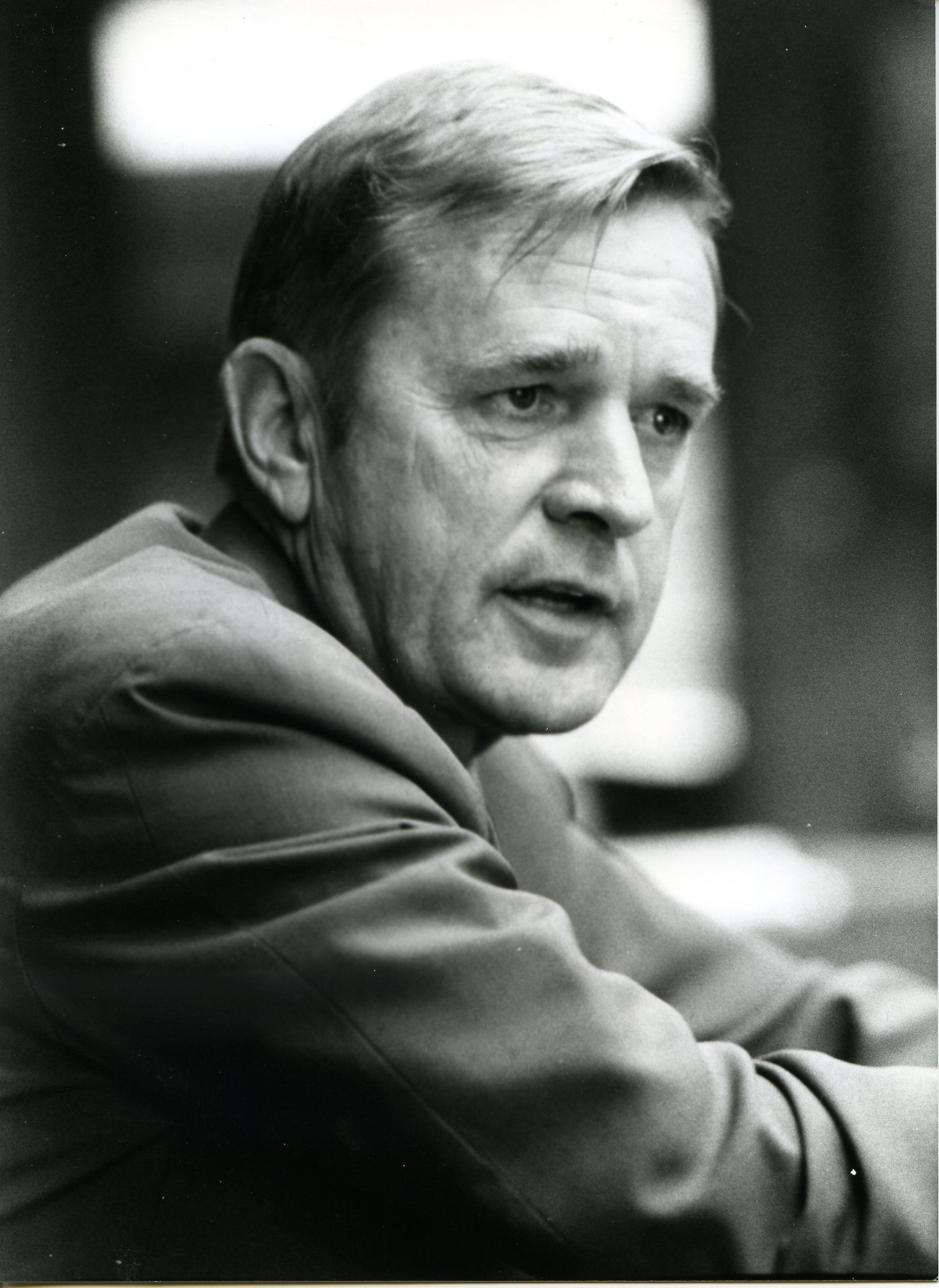 Dewey Bartlett defied the conventional wisdom. As a Roman Catholic Republican in a state dominated by Protestant Democrats, Bartlett fought for the betterment of all Oklahomans regardless of party or creed.
He was from a pioneer Oklahoma family but was born in Marietta, Ohio. He attended schools in New Jersey and earned a geological engineering degree from Princeton University while lettering in basketball and serving as class president. During World War II he was a Marine combat pilot in the South Pacific.
Like many of Oklahoma's public figures, Bartlett first found success as a rancher and independent oil producer. From his Wagoner ranch and his leadership of Dewey Supply Co. and Keener Oil Co., Bartlett was inspired to improve the state's economic climate through legislative efforts. He was first elected to the state Senate in 1962 and quickly gained the respect of his peers through hard work and proposals that gained bi-partisan support.
In 1966, Bartlett made a successful run for governor, besting his opponent by a huge margin. His tenure as governor was marked by fiscal responsibility and tireless efforts to bring new industries to the state, often financing his own travel costs. Keenly aware that jobs were the key to improving the status of minorities, he sought an Oklahoma economy that would provide opportunities to all.
He joined Henry Bellmon in the U.S. Senate in 1973, continuing his labors on behalf of economic development and acquiring new concerns for international security during the Cold War.
Diagnosed with cancer in 1977, he succumbed after a two-year battle. He left his post early, allowing his successor, David Boren, to gain seniority that would again benefit Oklahomans.
Bartlett Square, at Fourth and Main Streets in the center of downtown, was named in his honor. It is a fitting tribute to a man who put Tulsa at the center of his efforts.