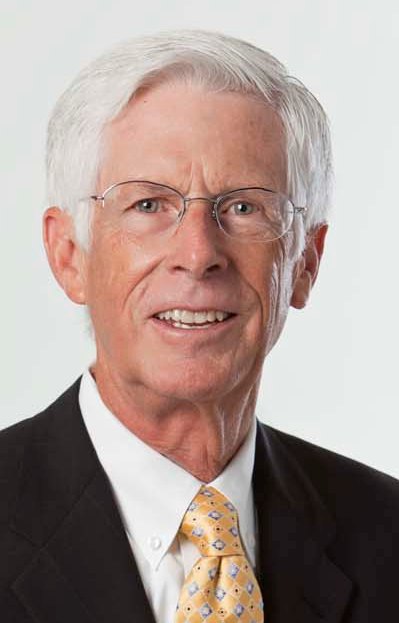 David is a native Oklahoman, born in Vinita and moved with his family to Jones when he was pre-school age. His dad was a banker and his mother a homemaker and substitute school teacher.
At an early age, David showed interest in business as a paperboy and working part time in a grocery store and a service station. He graduated from high school in 1960 and entered college at Central State College in Edmond (now University of Central Oklahoma). He graduated in 1963 with a major in accounting and minors in economics and finance. He then joined Arthur Andersen & Co.'s Oklahoma City office. He became a partner in 1974 and transferred to the firm's Tulsa office in 1977.
David joined an Army Reserve Unit in 1963 and attained the rank of staff sergeant before being honorably discharged in 1969.
David left Arthur Andersen in 1981 and started a local CPA firm that became Hogan & Slovacek, with offices in Tulsa and Oklahoma City. The firm merged with another Tulsa-based firm in 2009, becoming HoganTaylor LLP, now with offices in Tulsa, Oklahoma City, Fayetteville, and Little Rock, Arkansas. David continues to be associated with the firm as a Senior Advisor.
David was married for many years to Linda (Howe) Hogan, an Oklahoma City native. They have two sons, Shane and Seth, and a daughter Amber. David also has five grandchildren.
David's long-time significant other, June Patton, has been an important part of his life for many years. They enjoy being involved in the Tulsa charitable community and traveling in the U.S., as well as internationally.
David has been fortunate to have served as a tax advisor and business consultant to many Oklahoma families throughout the state. He currently serves as a director or co-trustee of private foundations and serves on the boards of several public charities. He is the chair of the One Awards Commission, a program of the Oklahoma Center for Nonprofits.