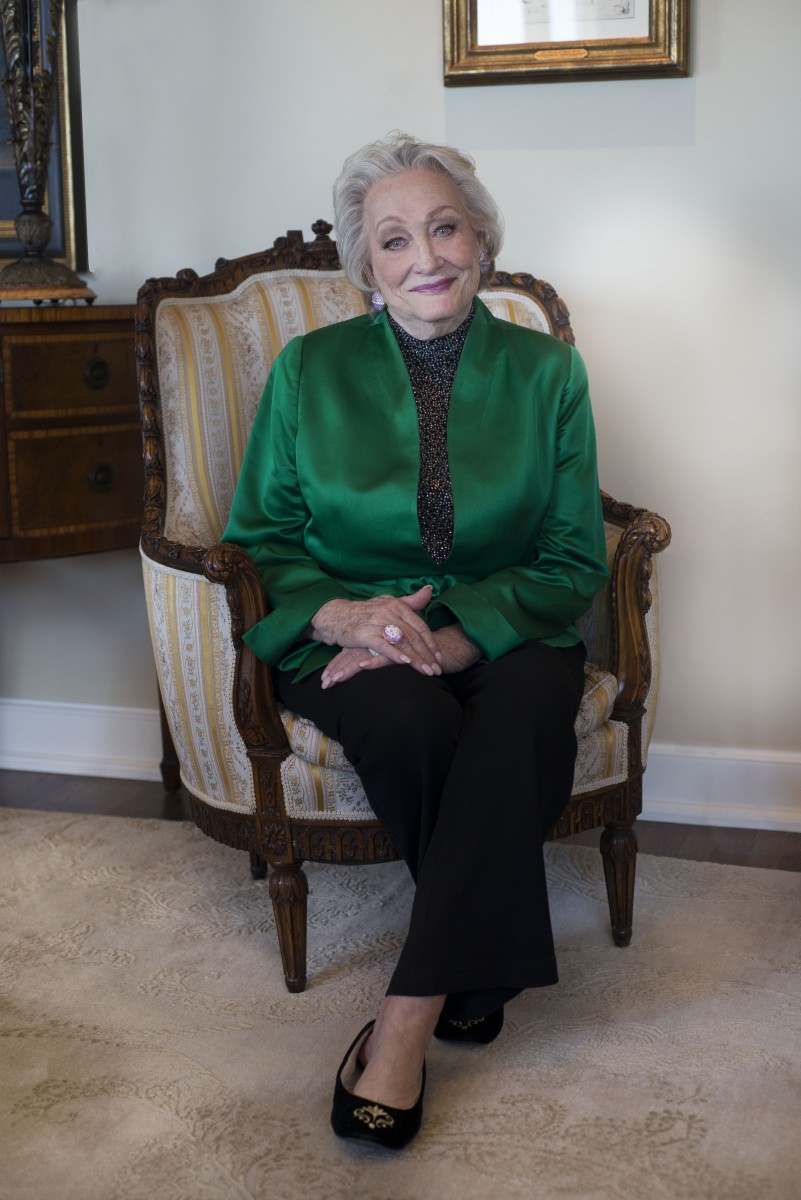 Growing up on a farm in rural southeastern Arkansas, Bonnie Klein had no idea what her life would be like after moving to Tulsa.
She and her late husband, Joe, a Philadelphia native, moved to Tulsa in 1970 with their four children. Bonnie says it was "love at first sight" with Tulsa. The family settled in to their home where Bonnie continued to live until 2013. It was here that she embraced one of her favorite hobbies, gardening, and her home was included in the Tulsa Garden Tour.
Bonnie's love for arts and culture in Tulsa blossomed. She has served on the board of the Tulsa Ballet and is currently on the board of the Philbrook Museum of Art. She is a long-time patron of Up With Trees, as well as of the Tulsa Opera and the Tulsa Botanical Garden. Her generosity has benefitted several arts and culture organizations consistently through the years.
An avid golfer, Bonnie played three days a week locally and always took her clubs when she traveled. She and Joe traveled extensively, eventually making it to all seven continents, where not only did they golf, but also participated in many high adventure trips.
But Bonnie's favorite place in the world is Tulsa, where she says her life has been an absolute joy. She says the only regrets she has about Tulsa is she wasn't born here and she didn't get to attend Central High School.
All four of her children, Joe, Susan, Paul and the late Beth lived in Tulsa, as do her eight grandchildren and seven great grandchildren.