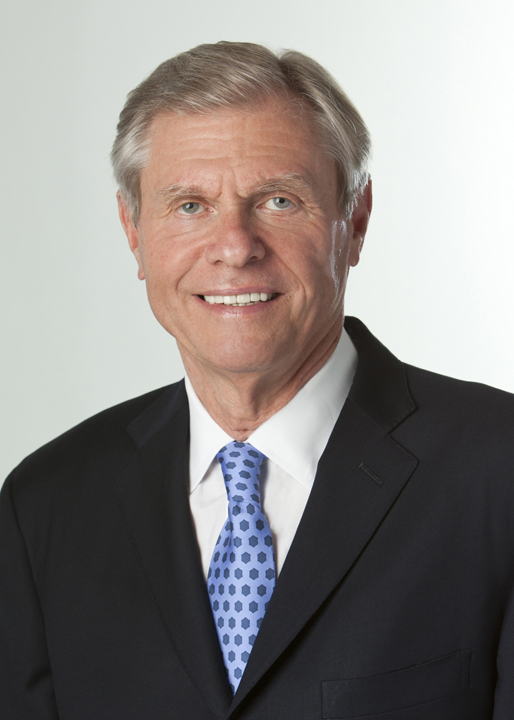 As a couple, Kathy Taylor and William E. "Bill" Lobeck impact Tulsa through a broad range of philanthropic, business and civic interests.
Bill Lobeck's entrepreneurial vision, financial management and leadership skills have fueled the success of major brands in the daily car rental industry. Lobeck began his career in the daily car rental industry in Norfolk, Virginia. He created the first dealer repurchase program and established a special purpose leasing company which today are significant components of current automotive and daily car rental industries.
In 1979, Lobeck became president and CEO of Dallas-based American International. During his 11-year tenure, the company grew from 18 offices in 7 states to nearly 300 offices across the country.
In 1981, Lobeck and partners purchased Thrifty Car Rental. Under Lobeck's leadership the company's profitability and growth led to a successful IPO in 1987.
When Chrysler acquired Thrifty, Lobeck remained as president and COO. As part of Chrysler, he formed Pentastar Transportation Group and acquired three additional companies, today known as Dollar Thrifty Automotive Group. In 1995, Lobeck and partners acquired National Car Rental from General Motors. Lobeck brought National into the AutoNation family becoming president and COO of AutoNation's Rental Group.
When AutoNation's rental group fell into financial difficulty, Lobeck and Cerberus Capital Management acquired the assets of the companies bringing them out of bankruptcy as Vanguard Car Rental USA in 2003. The company became one of the industry's most financially successful companies. In 2007 Vanguard was acquired by Enterprise
Rent-A-Car.
Aside from transforming companies into profitable ventures, Lobeck is involved in a broad range of philanthropic activities including diabetes, domestic violence and blindness, museums, leadership development, organizations, and universities. Lobeck was awarded an honorary doctoral degree from his alma mater, Old Dominion Universi