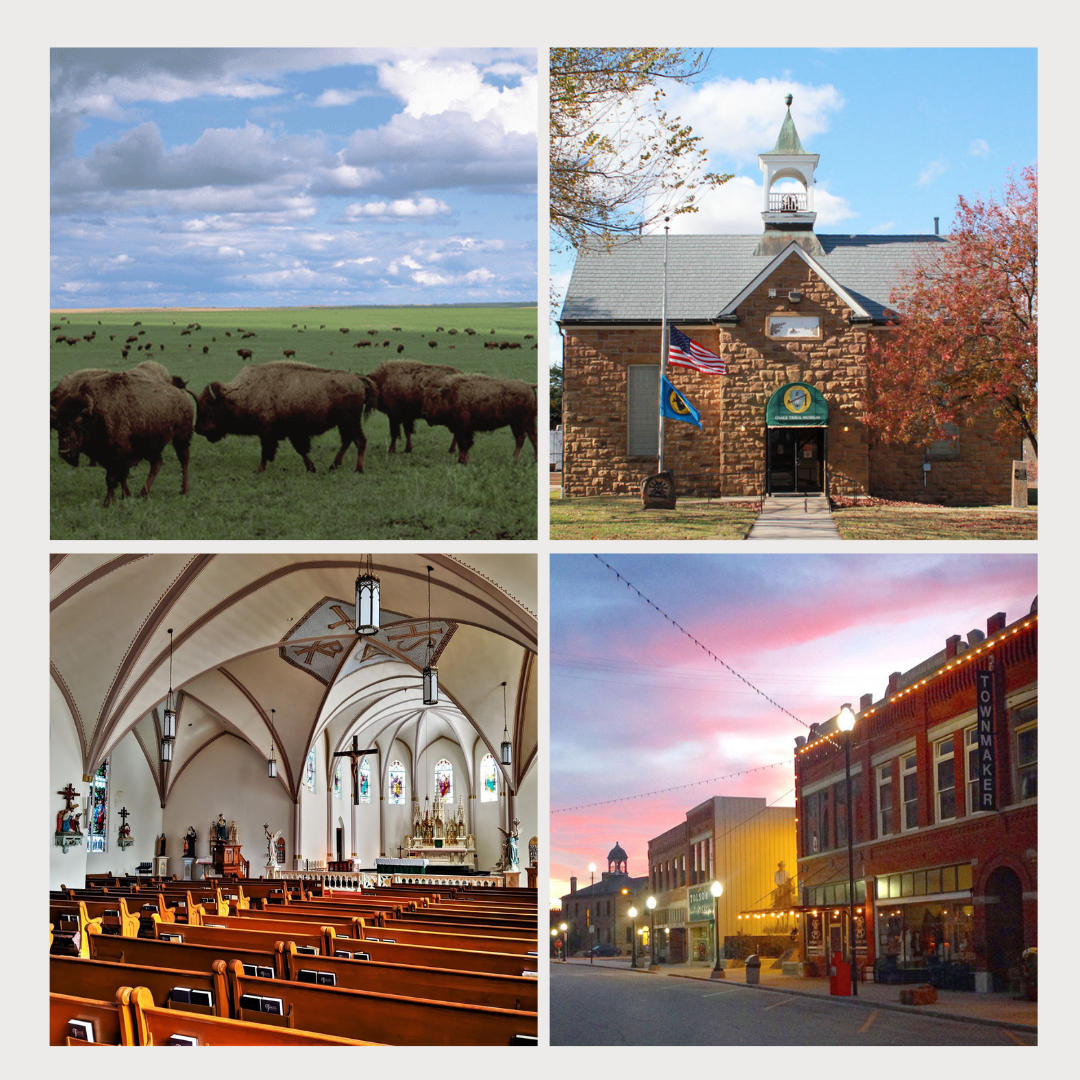 SHARE THIS EVENT!
Tallgrass Prairie Bus Trip
Tallgrass Prairie, downtown Pawhuska, Osage Tribal Museum & Immaculate Conception Catholic Church
Tuesday, May 10th
Join us for an excursion through the Tallgrass Preserve of yesteryear at a time when we have the best chance of seeing a new crop of baby bison. They and their parents are still roaming the prairie of their ancestors and we have the opportunity of seeing the way it was hundreds of years ago. We'll benefit from the expertise of guest guides Robert Pickering and Harvey Payne, who will explain wildlife and plants on the Tallgrass Prairie.
To view the full itinerary, and download the form to sign up CLICK HERE.