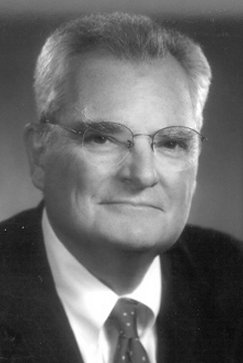 Tulsa native William K. Warren, Jr. graduated from Cascia Hall Preparatory School in 1952 and from the University of Notre Dame in 1956. He was honorably discharged as a U.S. Naval officer in October of 1959 after various tours of duty.
His business interests include oil and gas exploration and production, real estate, and medical facilities.
Warren serves as Chairman of the Boards of The William K. Warren Foundation and Warren American Oil Company, and has served on the boards of the Williams Companies, Sooner Federal Savings and Loan, and Bank One, N.A. As President of Southern Hills Country Club in 1991, he initiated the process to secure the 101 st U.S. Open Golf Championship and was responsible for attracting the 1994 PGA, resulting in a $40 million economic impact to Tulsa.
He is a Trustee of Saint Francis Health System and serves as Chairman of The William K. Warren Medical Research Center and President of Warren Charité.
The University of Tulsa has awarded Warren an Honorary Doctorate of Laws degree and he's received recognition from the National Conference for Community and Justice, Alzheimer's Association, the National Multiple Sclerosis Society, and Birthright. The International Committee Against Mental Illness also honored Warren at the World Health Organization meeting in 1992 for his commitment to improving patient care, medical education and research.
Warren is a Trustee of the University of Notre Dame.
Warren and his wife Suzanne live in Tulsa with their daughter, Dana, and son, Andrew, who attend Vanderbilt and Notre Dame, respectively. His four older children are grown and live in Tulsa and Dallas. He also has four grandchildren.
Whether enjoying Notre Dame football games, golf or activities with his family, Warren's generosity and commitment continue to enrich the health of the Tulsa community and its people.