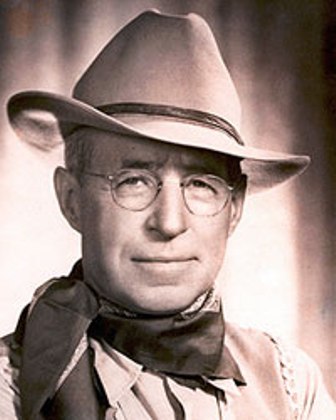 Waite Phillips epitomized a tradition of generosity that has become the hallmark of Tulsa's success. A native of Iowa, Phillips and his family arrived in the city that was to bear the mark of his philanthropy in 1918. He became established as a prominent independent oilman in the oil fields near Okmulgee around 1916, operations which he would sell in 1925.
The Tulsa skyline was impacted by Phillips during the 1920's and 1930's with the construction of the Philtower and Philcade, two office buildings which solidified Fifth Street and Boston Avenue as the center of the city. His gifts to the community included not only Philbrook Museum, his former residence, but also buildings supporting endowments for the Community Chest, the Junior League, the Home for Crippled Children, Saint John Hospital and the University of Tulsa. Phillips' contributions toward the construction of the Municipal airport laid the groundwork for what was to become one of the city's principal industries.
Following the donation of Philbrook, he and his wife Genevieve, divided their time between Tulsa and Philmonte, a 10,000 acre New Mexico ranch which was donated to the Boy Scouts of America. Phillips settled in California in 1944 and lived there until his death in 1963. During his twenty-six years of residence in Tulsa, Phillips' overwhelming generosity created a quality of life in the city that will benefit its citizens forever.