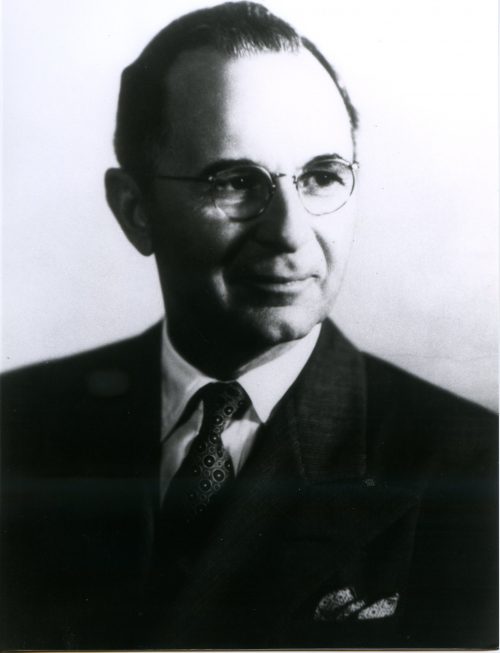 Rooted in nature, self-educated in Western classics, appreciative of Native American mysticism and wise in the ways of the oil business; these are just of few of the qualities attributed to the paradox known as Thomas Gilcrease.
Born in Louisiana in 1890, Mr. Gilcrease was brought by his parents to the Creek Nation only a few months after his birth. From the log house his father built near Eufaula, the young Tom Gilcrease learned to live in harmony with the natural world. A one-room school house provided him with his first taste of formal education under the tutelage of the Creek poet Alex Posey. This initial exposure to the ideas of a larger world fired his imagination and became the basis of his life-long passion, education.
An allotment of 160 acres in 1899 to Mr. Gilcrease, who was one-eighth Creek, changed his life. Oil was discovered under his tract. Uneducated in the technicalities of the oil business, he was at a disadvantage in his early dealings. However, he quickly learned the ropes and became a major player in the industry.
With his newly found wealth, Mr. Gilcrease developed a second career as an art collector. Beginning with his first purchase in 1912, he would travel around the world amassing a collection of American fine art, documents and manuscripts and Native American cultural materials. It was this second career that provided the legacy left by Mr. Gilcrease after his death in 1962, an institution often cited as "Tulsa's Crown Jewel," Gilcrease Museum.