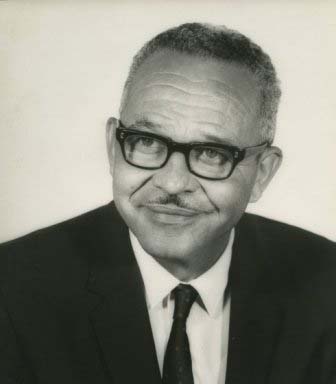 Thelma and Henry C. Whitlow, Jr. have left their mark on Tulsa's future through their motivation of several generations of the city's young people.
Mrs. Whitlow, a native of Texas, taught high school English upon her arrival in her new home. Her interest in assisting young people to realize their potential marked her professional career with the YWCA and the Tulsa Job Corps. Within the public forum, Mrs. Whitlow has served on the Board of Directors of the Greenwood Chamber of Commerce, INCOG, the Tulsa Area Action Group and Tulsa Housing Authority. Recognition of her outstanding service has come from a broad range of organizations on the local, national and international levels.
Mr. Whitlow is a native Tulsan whose career with the Tulsa Public Schools spanned four decades. In addition to his system-wide administrative duties, he served as the principal of Carter Jr. High and Booker T. Washington High School. Mr. Whitlow's commitment to Tulsa's young people is further evidenced by his service on the boards of the Tulsa Child Guidance Clinic, the Indian Nations Council of Boy Scouts and the Tulsa Council of Social Agencies.
Thelma and Henry Whitlow's example of dedicated service to Tulsa has been instrumental in fostering an understanding among the many geographic, economic and social spheres within the city.