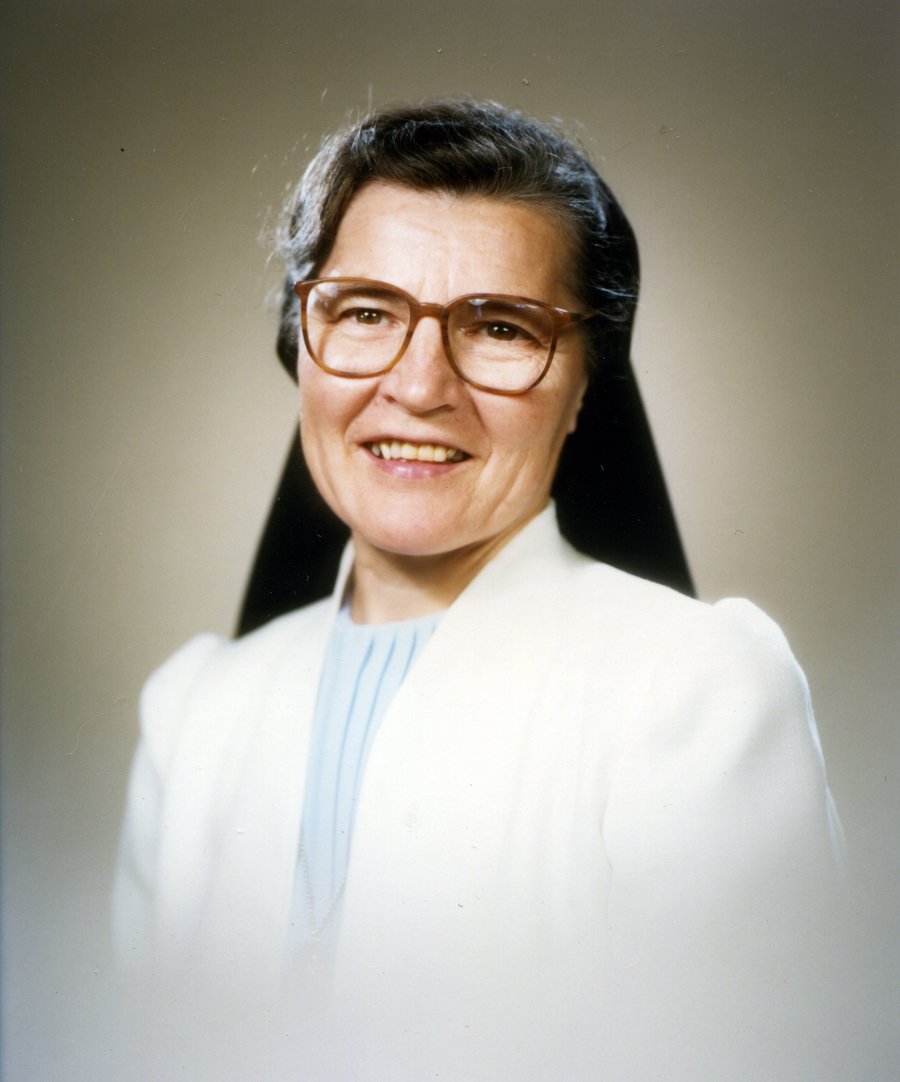 Sister M. Therese Gottschalk led Tulsa's St. John Hospital more than 35 years with a vision and dedication that saw St. John grow into a tri-state, fully integrated healthcare system.
Sister Therese was born Mary Therese Gottschalk in Bavaria, Germany, the second of fourteen children. She entered the Sisters of the Sorrowful Mother in 1952 and came to the United States the following year, attending high school in Milwaukee.
She earned a Bachelor of Science degree in Pharmacy at Creighton in 1960 and then a Master of Science degree in Hospital Administration from Saint Louis University. She moved to Roswell, New Mexico, to serve as Director of Pharmacy and Purchasing at Saint Mary's Hospital and later became the hospital's Chief Executive Officer.
Sister Therese moved to Tulsa and St. John in 1974. What followed was a remarkable time of renovation and expansion. Healthcare technology began an exponential upward curve. Information systems exploded with new techniques and problem solving approaches that would forever change health care delivery. She oversaw physical expansion while maintaining the highest standards of service. She became President and CEO of what is now the St. John Health System in 1982. She guided the creation of a fully integrated healthcare system of nine hospitals serving northeastern Oklahoma, southeastern Kansas, and northwestern Arkansas.
She stepped down as the President & CEO at the end of 2010, but her service continues. Her order, the Sisters of the Sorrowful Mother, joined its healthcare facilities with that of two other orders in 1998, creating the Marian Health System. Sister Therese is its President. Marian is one of the nation's largest Catholic health systems, which sponsors the St. John Health System as well as large health systems in Kansas and Wisconsin.
She has an Honorary Doctorate of Humane Letters from the University of Oklahoma. She is a fellow of the American College of Healthcare Executives and serves on more than a dozen healthcare boards.
Sister Therese's life has been and continues to be, a life of service and a gift to God
and humanity.