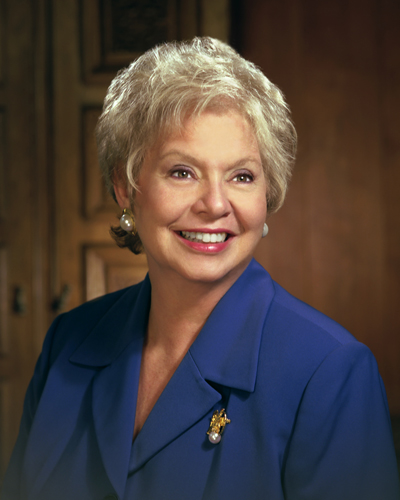 Things catch your eye in the beginning of the resume of Sharon King Davis. Her grandchildren Cooper and Eden are sixth generation Tulsans, and she's taught preschoolers in her church Sunday School for 30 years.
Sharon is partner in the King family businesses, commercial real estate such as KingsPointe Village and Kings Landing, and some oil and gas but perhaps better known as one of Tulsa's busiest community leaders.
Her current community activities include the Tulsa Historical Society, Tulsa Community College Foundation, Chamber Of Commerce, Friends of the Fairgrounds, and leadership to revitalize the Armory at Expo Square, among others. She also serves on a half dozen Advisory boards from Family and Children's Services to Habitat for Humanity.
Sharon's paternal great grandfather brought his wife and 10 children to Sand Springs in a wagon. Her dad started work as a disc jockey but realized home building was where he belonged. Her maternal grandfather Sam Avey was in vaudeville but came back to Tulsa where he helped start KAKC radio and the F&M Bank and brought professional wrestling to his Coliseum. Sharon was in the first graduating class of Memorial High School and has a BA from Colorado Woman's College. She was married to the late Coleman Davis for 36 years and is the proud mother of three daughters.
Civic organizations and publications have showered her with awards and honors reaching from among the "Most Powerful Women in Tulsa" in 1994 to "Best Dressed" in 2007.
She is recognized, however, as the person who gets it done when it comes to the big project and the long view. She helped in the Oklahoma Centennial and chaired Tulsa's Centennial. She's led a City Streets Task Force, cochaired a third penny sales tax extension, served on the state Women's Commission, and directed the unearthing of Tulsa's Semi-Centennial Time Capsule containing a 1957 Plymouth Belvedere buried for 50 years.
And to think all that started when St. Francis Hospital opened and Sharon King Davis won a special pink striped lamp pin in recognition of her long volunteer hours as a summer Candy Striper.