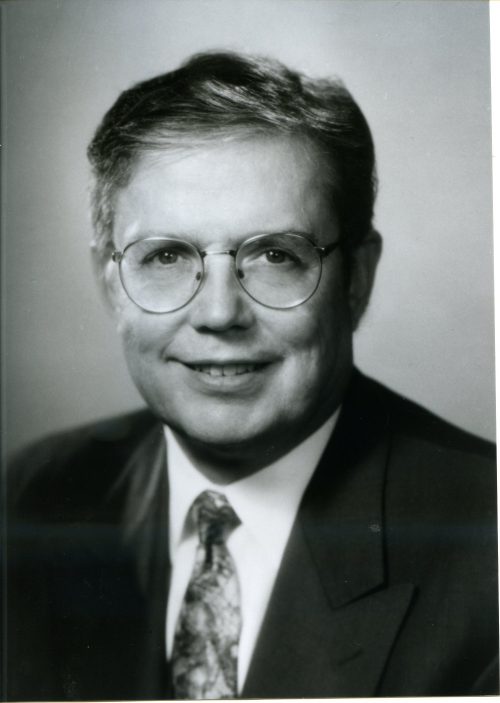 Inheriting a legacy can be a tremendous responsibility. In Tulsa, few legacies carry the weight of possessing the last name "Lorton." The history of influence and accomplishment compiled by Tulsa World publisher Eugene Lorton and his wife, Maude Lorton Myers, is truly formidable. However, in the case of Robert Lorton, not only has he met the expectations of his grandparent's generation, he has far exceeded them.
Lorton is Chairman of the Board and Chief Executive Officer of World Publishing Company and Publisher of the Tulsa World. In a national environment where putting printed words on paper has to compete with the explosion of electronic information technologies, Lorton has kept the Tulsa World timely, relevant and delivered to your door every morning. Tulsans depend on it and Lorton has made it state-of-the-art.
Lorton's contributions to Tulsa far exceed giving people something to do while drinking their morning coffee. His list of formal community activities is staggering. An abbreviated list includes: Tulsa United Way (Drive Chairman 1984, Board Chairman), Tulsa Chamber of Commerce (Past Chairman), Port of Catoosa Authority Board (Past Chairman) Philbrook Museum (Past Chairman), Oklahoma Nature Conservancy (Past Chairman), the Boy Scouts Council Board and Salvation Army Board. The University of Tulsa is lucky to count him as an alumnus. His dedication to his alma mater led to his service on the university's Board. Lorton, together with his wife, Roxanna, successfully chaired the Capital Campaign that created the new Donald W. Reynolds Center.
Lorton's contributions to Tulsa are tremendous. He leaves a difficult task to succeeding generations to live up to the Robert Lorton legacy.