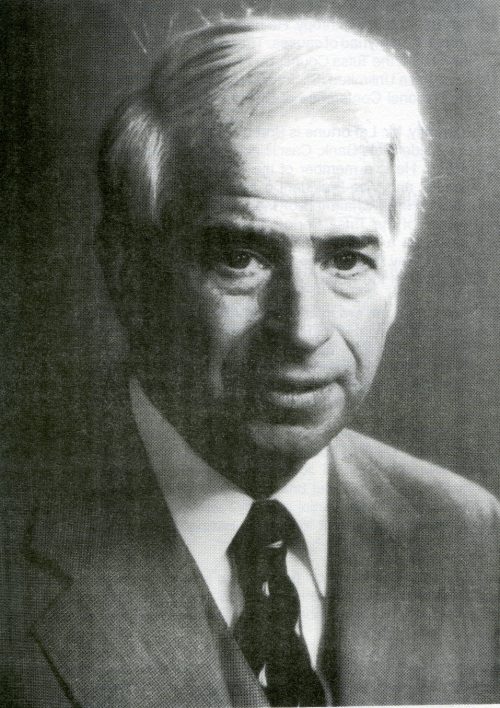 Harmony and consistency, Robert J. LaFortune once said, creates the best climate, politically and financially, for a city. For fourteen years, Robert LaFortune helped guide Tulsa with capable, progressive leadership. His work at City Hall, his service to countless Boards and organizations, and his charitable gifts to Tulsa are testimony to LaFortune's magnanimous civic dedication.
The former mayor was born January 24, 1927 at Tulsa's St. John's Hospital. He attended the University of Tulsa, and received a Bachelor's Degree in Chemical Engineering from Purdue University in 1951. His early business experience included a stint at Reilly Tar and Chemical Corporation and ownership of Reed Drilling Company.
In 1964, LaFortune entered public life as Street Commissioner. During his three terms, he helped plot the City's expressway system, plan the present City Hall, the Police-Courts Building, and the Port of Catoosa, and was instrumental in establishing crucial clean air standards for Tulsa.
As mayor, LaFortune waged war on poverty. He fostered a pride in Tulsa that resulted in greater citizen participation in government. Tulsa's budget more than quadrupled during LaFortune's eight years as mayor, and the Tulsa Performing Arts Center became a reality. He was requested on more than one occasion to share his views and talents at the White House, and was widely respected by political leaders nationwide. Although approached to run for higher offices, LaFortune chose to remain in Tulsa where, with his wife Jean, LaFortune raised six children in the town to which he had given so much.
Over the years, LaFortune has been recognized with many honors and awards for his work in the spheres of education, church and civic service, and philanthropy. He has shared his expertise with numerous groups for a myriad of causes. These include the Tulsa Transit Authority, The YMCA, the Tulsa Council on Alcoholism, Gilcrease Museum, Downtown Tulsa Unlimited, St. John's Hospital, the Tulsa Urban League, and the National Conference of Christians and Jews.
Currently, Mr. LaFortune is Board Member of the Williams Companies, Brookside State Bank, Cascia Hall, and the Oklahoma Heritage Association. He is a member of the National Executive Board, of the Boy Scouts, and Vice-President of the Indian National Council Executive Board. He is Chairman of the St. John's Health Corporation and a trustee of the Tulsa Performing Arts Center Trust. LaFortune also serves as a member of the executive committee of the Tulsa Area United Way, and is a trustee of the Tulsa City-County Library Trust and Chairman of the Board of Philbrook Art Museum.
The LaFortune era in city government saw Tulsa through many great and turbulent times. LaFortune's administrative skill and effective leadership helped steer Tulsa toward the progressive course it has assumed today. Robert J. LaFortune's guidance built the strengths of Tulsa's past, and continues to promote the City of Tulsa toward a greater future.