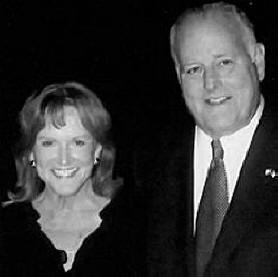 Richard Minshall's grandfather came to Tulsa in 1901 from Pittsburg, Pennsylvania for an oil company. As a third generation Tulsan, Minshall says it has been his good fortune to grow up, marry and raise a family here in Tulsa.
Minshall graduated from Central High School, from the University of Oklahoma and received an LLB from the University of Virginia Law School in 1964.
His earliest career was as a stock broker and branch manager. In 1972, he joined the Fourth National Bank of Tulsa Trust Department as vice president and investment officer and became the top performing equity manager in the United States in 1976.
In 1978, he founded Capital Advisors, Inc. a registered investment advisory firm. Capital Advisors currently has $900 million under management with offices in Tulsa Dallas and Houston. In addition to portfolio management, the firm provided financing for three leveraged buyouts and arranged reverse mergers to take each company public. In 2000 the firm launched a no-load open end mutual fund, the Capital Advisors Growth Fund trading under the symbol CIAOX.
Minshall's previous board positions include the following; Monte Cassino School, Holland Hall School, Mary Baldwin College, Phibrook Museum of Art, Natureworks, the Salvation Army, Financial News Composite Fund, Inc., the Tulsa Historical Society, AAON, Inc., Westwood Corp. and the Tulsa Club.
His current board positions include: Capital Advisors, Inc., First National Bank of Broken Arrow, Broken Arrow Community Foundation, American Gilsonite Company and Catholic Charities of Tulsa.
Minshall is also a member of the Oklahoma Bar Association and he and wife are members of Southern Hills Country Club.
Sally Howard Minshall is a native Tulsan, a graduate of Central High School and the University of Oklahoma where she graduated Summa Cum Laude, Phi Beta Kappa, and was the Sweetheart of Sigma Chi in 1958 and 1959.
Minshall has served as the president of Junior League, president of the Tulsa Philharmonic Society and chair of the Tulsa International Mayfest and board of directors. She has also served on the boards of the Philbrook Museum of Art and The Arts and Humanities Council.
She has chaired the Cinderella Ball for the Tulsa Philharmonic, the Fall Gala for the Philbrook Museum of Art and the Pink Ribbon Benefit for Tulsa Project Woman
The Minshalls have enjoyed collaborating together on many community activities. Together they created the Masters Society at the Philbrook Museum of Art and the William Booth Society for the Salvation Army. The Masters Society and the William Booth Society continue to be important annual fundraisers for each charity. They also co-chaired the Tulsa benefit for the National Jewish Hospital.
As a team, the Minshalls sponsored a Vietnamese refugee for resettlement in Tulsa, They also co-chaired the Catholic Charities Campaign, "Mission of Hope-Changing Lives with Love," raising $19,000,000 for construction of a new campus facility at Apache and North Harvard.
The Minshalls married in 1960 and have two daughters, Bonnie and Melissa. The family divides its time between, Tulsa, Crested Butte, and their farm in Missouri, "Wild Acres."