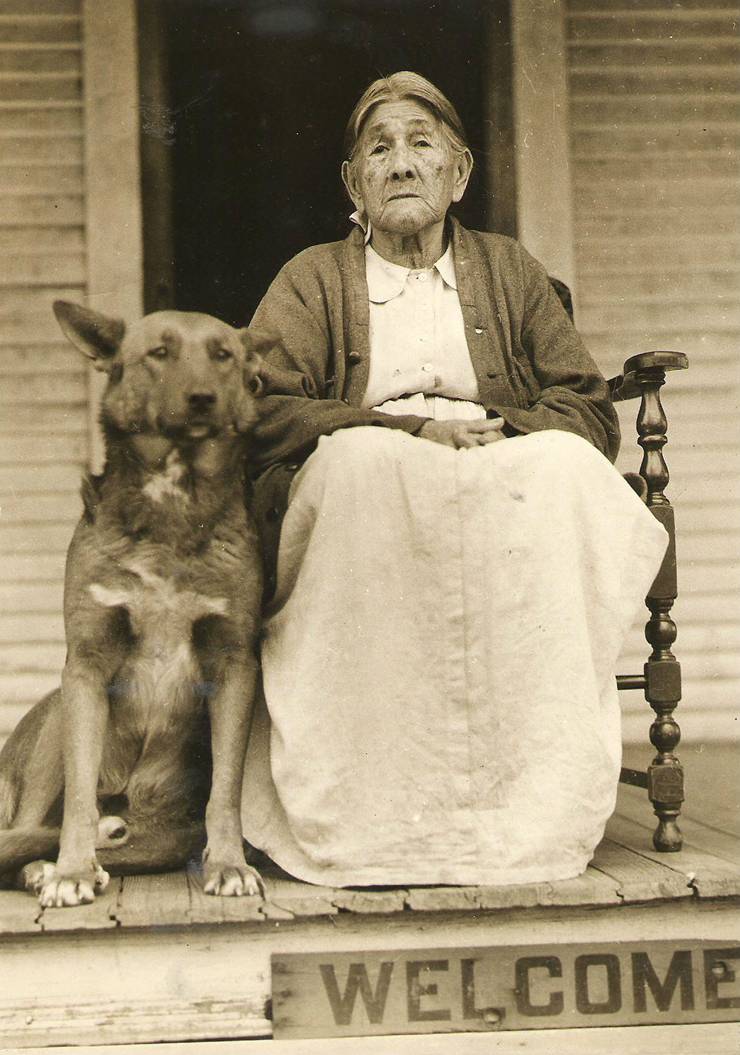 Known as "Aunt Rachel" to the pioneer town and Indian settlement called "Tulsey Town," Rachel Perryman was of Creek and French descent and was likely born in April of 1846.
Rachel married George Perryman a few years after the Civil War. The long-prominent Perryman family voluntarily settled in Indian Territory in the 1820s, and became an influential family in the growing town. In 1879, the couple's home around 41st and Trenton became the headquarters for Tulsa's first post office.
Known for her generous hospitality, Rachel Perryman had a special place in her heart for children. At a time when the Creek Nation had no orphanage, she provided for as many as 30 orphans in her home. When chiefs would gather in Okmulgee for peace councils, they often were invited back to Aunt Rachel's for food and drink. Washington Irving stopped at the ranch and mentions it in Tour of the Prairies.
Rachel kept a well-stocked cupboard for guests, even the unexpected ones, who often ended up staying for days to refresh themselves in the comfort of her hospitality.
She lived until February 6, 1933. She is buried in the Perryman Cemetery near Utica Avenue and 33rd Street, part of the original Perryman Ranch.