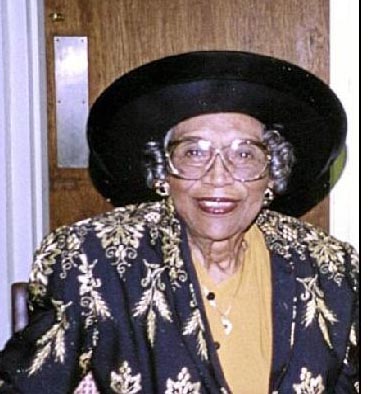 Calculating the impact an individual has made upon a community often involves adding up a list of accomplishments and awards. In the case of Pocahontas Greadington, once one has added up the long list of achievements and honors, the sum of her impact on Tulsa far exceeds the total of entries on her resume.
A native Oklahoman, Mrs. Greadington left her birthplace, Muskogee, to attend Langston University, where she earned an A.B. degree. Her education continued with an M.A. degree from Oklahoma State University. Additionally, she attended Colorado State, Indiana State and New York Universities. While a student at NYU, Mrs. Greadington was awarded the 1951 Intercultural Scholarship, which took her to Europe for studies in Germany, England and France.
Having completed her education, Mrs. Greadington began her life-long journey of educating others, beginning in the Muskogee Public Schools. After a brief tenure teaching in Gary, Indiana, she arrived in her adopted home of Tulsa in 1955. She began a teaching career in elementary mathematics at Dunbar School. Mrs. Greadington recognized that excellence in education could overcome the barriers of a still-segregated society and worked to instill the value of education in each of her students. The TPS administration became aware of her record of success and promoted Mrs. Greadington to a supervisory position. She was the first African-American to assume an administrative role in the Tulsa schools. While she was first met by resistance on the part of many of the teachers she supervised, Mrs. Greadington's diplomacy, competence and complete dedication soon converted her most ardent detractors to the ranks of her greatest supporters. The four elementary mathematics textbooks she authored are additional evidence of Mrs. Greadington's enormous teaching skills.
Mrs. Greadington understood that serving young people extends beyond the classroom. She has served on the regional, state and local Boards of the YMCA, as well as the Board of Family and Children's Services. She has contributed on the Board level to the March of Dimes, the Tulsa Urban League, the Oklahoma Block Grant Advisory Committee and many clinics and hospitals across Oklahoma. Her service to the National Conference of Christians and Jews, which recognized her in 1993 with Honorary Life Membership on the Board of Directors, underscores her deeply held belief in the importance of brotherhood.
Mrs. Greadington has received numerous awards, including the Langston University Distinguished Alumnus Award, the State of Excellence in Oklahoma Award in 1989 and the Interfaith Award presented by the Tulsa Metropolitan Ministry in 1992. However, it is not the list of honors that makes Mrs. Greadington so valuable to her community. Whether it is a student who struggled with math, or a senior citizen touched by her service to her church, Mrs. Greadington embodies the qualities that add up to what is best about Tulsa.