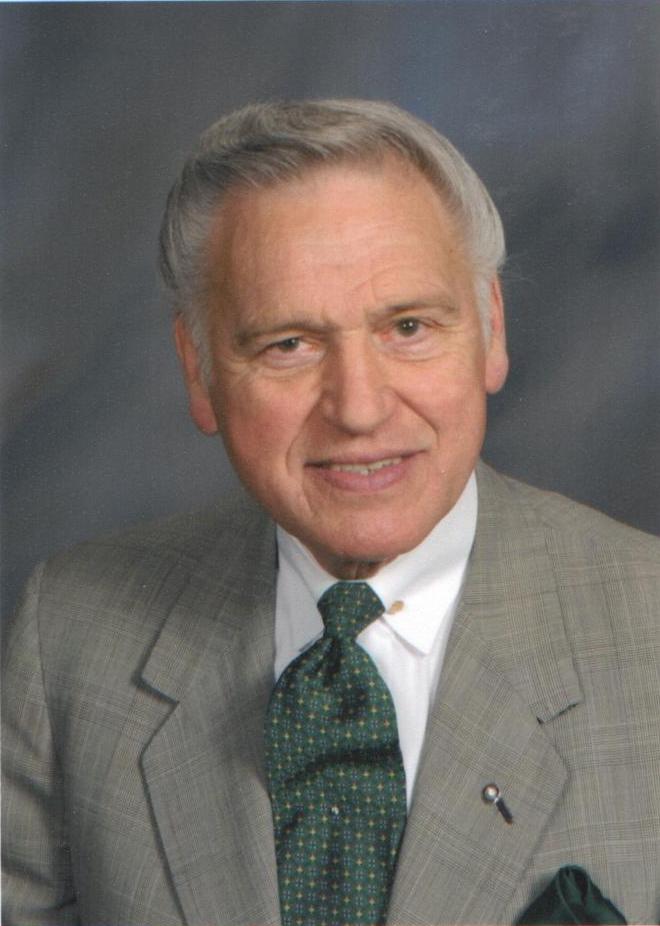 Our community is better place because Mouzon Biggs Jr. did not become a chemical engineer. There is no doubt that if he had gone in that direction he would have been hugely successful. However, in his own words, "…God wanted me to do something different – to be a United Methodist minister."
The Rev. Dr. Mouzon Biggs, Jr. has been senior minister at Boston Avenue United Methodist Church, an iconic edifice located immediately south of downtown Tulsa, since August 1980. During his tenure, the church has added more than 8,000 new members. Its endowment has grown from $200,000 to $26 million, and his weekly Sunday television broadcast at 11 a.m. on Tulsa's ABC-affiliate is the most watched program in its time slot.
In a short, biographical essay, My Call to Ministry Unmistakable, Biggs wrote, "I have been under appointment of a bishop, preaching every seventh day since I was 18 years old. From the Sunday I walked forward, I have never doubted the claim of Christ on my life to be a minister for Him…"
This native Texan is a graduate of Centenary College of Louisiana and he holds a Master of Theology degree from Perkins School of Theology, Southern Methodist University; a Doctor of Divinity from Texas Wesleyan University; and a Doctor of Humane Letters from Oklahoma City University.
As he walked his chosen path, Dr. Biggs also became an ecumenical and interfaith leader. He is a board member, twice president and director for life of the National Conference for Community and Justice, now the Oklahoma Center for Community and Justice (OCCJ). He is a founding member and host of that organization's Jewish-Christian Dialogue Study Group. He is a faithful supporter of the OCCJ Interfaith Trialogue Series. He is involved in the Martin Luther King Commemoration Society and founding trustee of the Knippa Interfaith/Ecumenical Lecture Series. This work has resulted in his receiving numerous awards and honors, including the Tulsa Interfaith Award; the National Conference of Community and Justice Award; the Dr. Martin Luther King, Jr., "Keeping the Dream Alive Award;" the Tulsa Jewish Community's "Righteous Gentile" Award; and Tulsa Rotary's "Spirit of Will Rogers Award."
He and his wife, Gayle, have two sons, Trey and Jason, and six grandchildren.