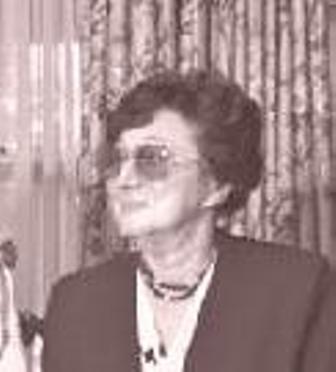 The spirit of volunteerism frequently is cited as one of Tulsa's greatest strengths. Volunteers work innumerable, unpaid hours to make the city's organizations successful. If a person were looking for one individual who embodies that selfless, volunteer spirit, they would need look no further than Mildred Sanditen to find the perfect example. For over sixty years, Mrs. Sanditen has shared her talents and resources to make Tulsa a better place to live.
Mrs. Sanditen was born in Louisville and raised in Jasper, a small town in southern Indiana. She attended McMurray College in Jacksonville, Illinois and Northwestern University in Evanston. Her marriage to Julius Sanditen brought her to Tulsa in 1933. Once in Tulsa, Mrs. Sanditen would find herself at the center of a large family which was intricately woven with the fabric of the city. As leaders in both the business world and civic affairs, the Sanditens were highly active and visible.
Two examples illustrate the diversity of Mrs. Sanditen's interests. As a volunteer for the Tulsa Philharmonic, she did everything from stuffing envelopes to soliciting season subscriptions to ensure that symphonic music would survive in Tulsa. This work contrasts with the hours she committed to the Tulsa Psychiatric Center, where she frequently counseled patients. The hard work of dealing with difficult problems, often with no reward in sight, did not deter her from returning to her duties year after year.
The centerpiece of Mrs. Sanditen's career in volunteerism is, without question, the Gershon and Rebecca Fenster Museum of Jewish Art. Mrs. Sanditen, together with her husband, founded the museum in May of 1966. The institution's mission of preserving and interpreting Jewish history and culture reaches beyond Tulsa's Jewish community. The audience for the Fenster Museum is the city at large, an audience which often is completely uninformed of the distinctive traditions that have nurtured 5,000 years of Jewish history. Mrs. Sanditen has been the backbone of the museum. She has dusted countless artifacts, she has raised untold financial support, she has educated thousands of museum visitors and, when the Oklahoma wind blew away the museum's sign, she chased it down Peoria Avenue. Mildred Sanditen has proven she will go further than the extra step to serve the citizens of Tulsa.