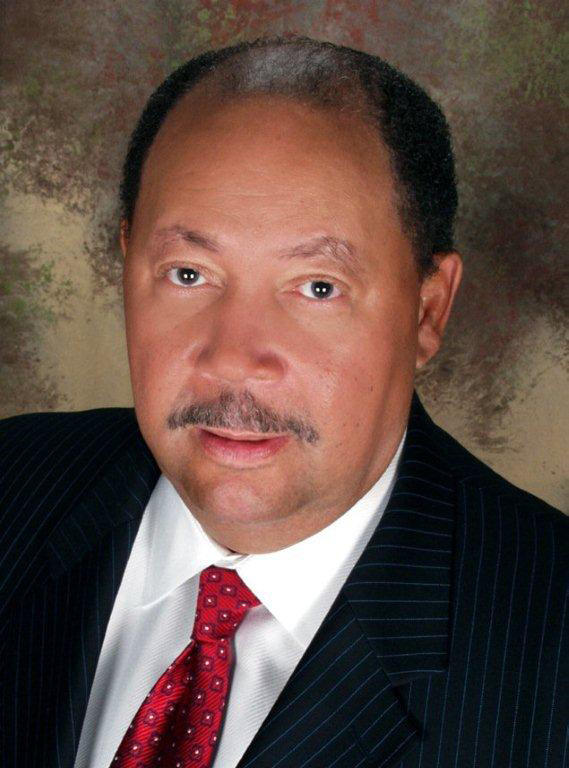 "Human Resources" takes on a new meaning when applied to Michael P. Johnson.  He graduated from North Carolina Central University with a Bachelor's degree in Business Administration in 1969.  That year Johnson began his professional career as a human resources trainee with the RCA Corporation.  He is also a graduate of the Advanced Executive Program of the Kellogg School of Business at Northwestern University.
He lives in Tulsa with his wife Libby.  They have two sons, Michael Jr. and Paul.
Johnson retired from The Williams Companies in 2008 after having served as Williams' Senior Vice President and Chief Administrative Officer and Chairman of the board for the Williams Foundation. He was responsible for leading all aspects of the company's Shared Services Units.
Prior to joining Williams, Johnson held officer level positions for Amoco Corporation, including Vice President of Human Resources.  He also held professional, managerial, and executive positions with Martin Marietta Corporation, now Lockheed Martin.  Johnson is a director of CenterPoint Energy, Patriot Coal Corporation, Buffalo Wild Wings Inc., and the QuikTrip Corporation.
His current community involvement includes serving as trustee of both Oklahoma State University-Tulsa and Bethune-Cookman University, executive board member of the Oklahoma Conference for Community and Justice, and board member of the Oklahoma Affiliate of the Health Care Service Corporation and the Tiger Woods Foundation.
Johnson previously served as board chairman of the Foundation for Tulsa Schools. He served on the boards of the Tulsa Community College Foundation, the Tulsa Industrial Authority, the Board of Visitors of North Carolina Central University School of Business, the Amoco Foundation, the Metropolitan Orlando Urban League, the Orange County Branch of the NAACP, and the Orlando Aviation Authority.
He awards include the Oklahoma State University Inclusion Leadership Award, the Tulsa Board of Education's Light Keeper's Award, the Tulsa Community College Vision Award in education leadership, the Foundation for Tulsa Schools' Excellence in Education Award, 100 Black Men of Tulsa's Hall of Honor Community Service Award, the Oklahoma Jazz Hall of Fame's Community Excellence Award, and the Boy Scouts of America Whitney M. Young Award.
Michael Johnson's parallel careers in business and in the community demonstrate how concern for people creates benefits for all on both tracks of service.