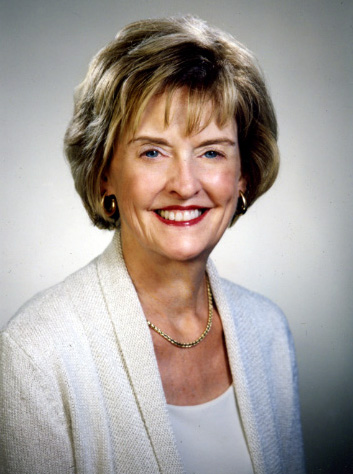 Three beliefs motivate Linda Sellen Frazier's volunteer work: Every child should have access to education in the arts; the arts are vital to the development of our city; and no city can be great without a symphony orchestra.
Frazier is a native Tulsan. After graduating from Will Rogers High School in 1958, she received a B.A. degree Magna Cum Laude in French and Music from DePauw University in 1962 and a M.A. degree in the Humanities from the University of Tulsa in 1979.  She worked at the University of Tulsa as Managing Editor of Tulsa Studies in Women's Literature for seventeen years, from 1986 to 2003.
She is a past-president of the Junior League of Tulsa, the Arts and Humanities Council of Tulsa, Chamber Music Tulsa, the Alliance Française de Tulsa, and the Ruskin Art Club. She was Founding Chair of the Harwelden Institute, an arts education program of the Arts and Humanities Council of Tulsa.  She served on the Oklahoma Arts Council for nine years, four of those as chair. She continues to fill a mayoral appointment on the Tulsa Arts Commission and was chair of that commission during the selection of art for the BOK Center.
Frazier currently serves as president of the Board of Directors of the Tulsa Symphony and as a member of the boards of the Mid-America Arts Alliance, the Arts and Humanities Council of Tulsa, the Tulsa Ballet, the Oklahoma Arts Institute, Chamber Music Tulsa, and the Oklahoma School of Science and Mathematics Foundation
Her honors include Phi Beta Kappa from DePauw University, the Governor's Arts Award in 1991, the Marilyn Douglas Award in 1995, the Pinnacle Awards in 1990 and 2000 and the Charles E. Norman Harwelden Distinguished Service Award.
She is married to Dr. Marc Alan Frazier, a retired dentist. She is the proud mother of two daughters, Marcy Huigens and Lynn Goldberg, and two sons-in-law, Michael Huigens and Dr. Marc Goldberg, and the grandmother of Jack and Kate Huigens, and Emma and Elise Goldberg.  She and Marc sing in the Chancel Choir of Boston Avenue Methodist Church and love to travel, especially to France.
Linda Frazier is a guiding force for art appreciation, education, and enjoyment in her hometown and state.