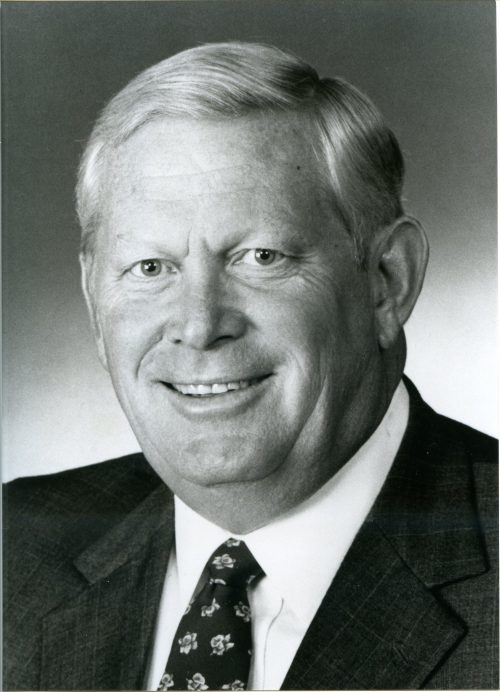 Engineers know how to make things work. In the case of Keith Bailey, this knowledge is not limited to the technicalities of making fluid flow through a pipeline, but extends to a burgeoning corporation and an entire community. Whatever the arena in which he becomes involved, Bailey makes it work.
A graduate of the Missouri School of Mines and Metallurgy (now the University of Missouri – Rolla), Bailey's initial degree was earned in mechanical engineering. His academic record was augmented several years later with a professional degree in mechanical engineering form UMR and the completion of studies at the Harvard University Program for Management Development. His expertise in his field has won him the respect of his peers, demonstrated in the long list of professional awards and honors he has earned.
In Tulsa, Bailey's name has become synonymous with the word "Williams." Bailey joined this venerable Tulsa enterprise in 1973 as an assistant to the V.P. of Operations at Williams Pipe Line Company. In the succeeding years, he assumed growing responsibilities with various units of the company until he was named President in 1992. In 1994 he was named CEO and Chairman of the Board. Bailey's superb management skills take many visible forms, including a rapidly expanding Williams workforce, a state-of-the-art telecommunications control center and, soon, the first addition to Tulsa's skyline since the oil bust of the 1980's.
Bailey's impact on Tulsa has taken forms other than just payrolls and buildings. As a dedicated supporter of the United Way he has served as a Campaign Chair as well as Board Chair. His United Way involvement extends to the national level. He is a member of the Board of Governors, serving as Chairman in 1995-96. In 1995 Bailey served as Board Chairman of Philbrook Museum. His commitment to education resulted in his service to the University of Tulsa with two terms as Board President. Currently, he is the Chair of the Board of Trustees of his alma mater, UMR.
Bailey's unprecedented success in so many arenas can be attributed to one fact. When he is presented with a challenge, he can make it work.