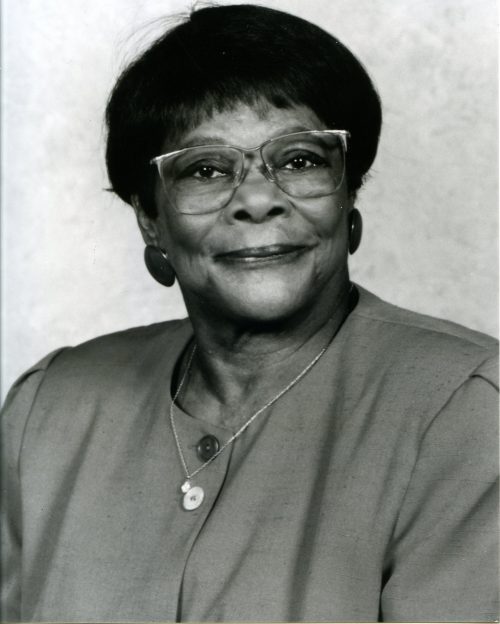 Retirement for most people is a period when they can contemplate lazy days with their feet up, interrupted only by the occasional puttering in the garden. This is not the case with Josie Vann. After a 36 year career as an elementary school teacher she plunged into a career of volunteerism and community service that does not have the benefit of summers off.
Mrs. Vann's first career began in her hometown of Opelousas, Louisiana. She might have remained there had she not married Army Captain Joseph W. Vann. His career took the couple to Europe for postings in Germany and France. While in Europe, Mrs. Vann applied her background in education to supervise programs for both the Army and the University of Maryland. The couple moved to Tulsa in 1966.
Always an active volunteer, Mrs. Vann expanded her involvement when she left the school system in 1984. Her many talents have been applied to the American Red Cross Blood Center, the Star Mental Health Center (Board) and the Tulsa chapter of Sickle Cell Anemia (Board). Mrs. Vann is renowned for her service to the YMCA. She has served on the organization's Board and was the first woman to chair the Hutcherson YMCA Board. Cultural interests have not escaped her attention. She has served as a Board officer for both the Greenwood Cultural Center and the North Tulsa Heritage Foundation. In another first for her gender, she was the first woman President of the Business & Industrial Development Corporation.
In an ironic twist, a woman who dedicated thirty-six years to children has rededicated herself to people at the opposite end of the age spectrum. Mrs. Vann's involvement with AARP includes seven years as Tulsa chapter President and national committee assignments on the issues of widows and minority affairs. Her efforts to insure the well being of the elderly have a direct impact on many individuals. She has been a Meals on Wheels driver for the past 15 years. This personal contact with people she has worked to serve is the shining example of Mrs. Vann's motto, "It's so important to give back to your community."