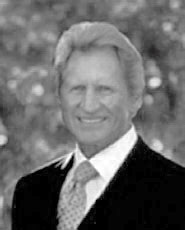 John T. Nickel is a native Oklahoman. He was born in Muskogee and graduated from Muskogee Central. He attended Connors State College in Warner, Oklahoma and the Southern California Institute of Architecture in Santa Monica, California.
He is passionate about many things: fly fishing, horses, building and restoration projects, wildlife conservation, protection of natural lands and water, architecture, landscape architecture, horticulture, ranching, farming, wine, travel, exercise and skiing.
His business and philanthropic interests reflect his passions.
Nickel's business interests include Greenleaf Nursery Company; which now have locations in Oklahoma, Texas, and North Carolina, the Far Niente Winery & Vineyards in Napa Valley, California, the Nickel & Nickel Winery & Vineyards in Napa Valley, California, Greenland Investments, the Caney Creek Ranch, the J-5 Ranch and Caney Creek Quarter Horses.
His passion for wildlife, land and water conservation led him to donate 14,000 to the Nature Conservancy for a wildlife and nature preserve in 2000. He dedicated the visitor center at the Nickel Preserve in 2003 and saw a dream fulfilled with the reintroduction of elk to the Nickel Preserve in 2005. He was recognized with a wildlife stewardship award by Nature Works in 2004 and was a recipient of the Nature Conservancy's first Oak Leaf Award in 2006.
In 1998, he was recognized as the Ernst & Young Entrepreneur of the year.
He serves on the boards of the Greenleaf Nursery Company, the Far Niente Winery & Vineyards, Dolce Winery & Vineyards, Greenland Investments, The Nature Conservancy and the Oklahoma Heritage Association.
Nickel is married to Julie Michelle Nickel. They have five children and two grandchildren. The family divides their time between residences in Tulsa and their ranch, the Caney Creek Ranch in Welling, Oklahoma