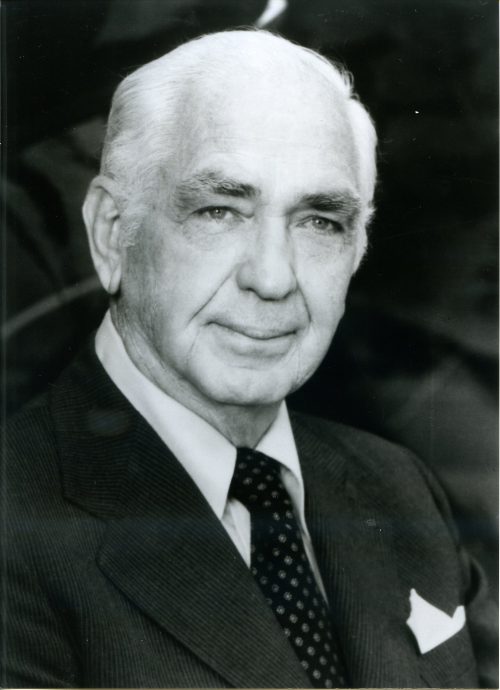 He is among Oklahoma's most distinguished citizens. With a resume that includes more honors and awards than could be listed here, John Kirkpatrick's career has impacted both ends of the Turner Turnpike.
A graduate of the U..S. Naval Academy his career began with sea duty. In 1936, he resigned from the Navy to attend the Harvard Graduate School of Business Administration. Kirkpatrick moved to Tulsa in 1936 and organized Allied Steel Products Company. He might be a Tulsa resident to this day, had he not been called into active Naval service in 1941. He spent 54 months on active duty, ending his career, ironically, on the USS Oklahoma City. For his service in WWII, Kirkpatrick was awarded a Bronze Star. He remains a Rear Admiral (retired) in the U.S. Naval Reserve.
Kirkpatrick put his business skills to use following the war. He organized Kirkpatrick and Bale which, in 1950, became Kirkpatrick Oil. Kirkpatrick's branched out to banking. He remains a pillar in Oklahoma's financial community.
As illustrious as his business career has been, Kirkpatrick's reputation rests upon what he has given away. His unstinting support of the Arts, education and medicine has been felt through out the state. His commitment to philanthropy is best is illustrated in his establishment of the Oklahoma City Foundation, a trust which provides a vehicle for non-profit organizations to build endowments. With the creation of this innovative Foundation, Kirkpatrick has guaranteed financial security that will serve Oklahoma institutions for many generations to come.