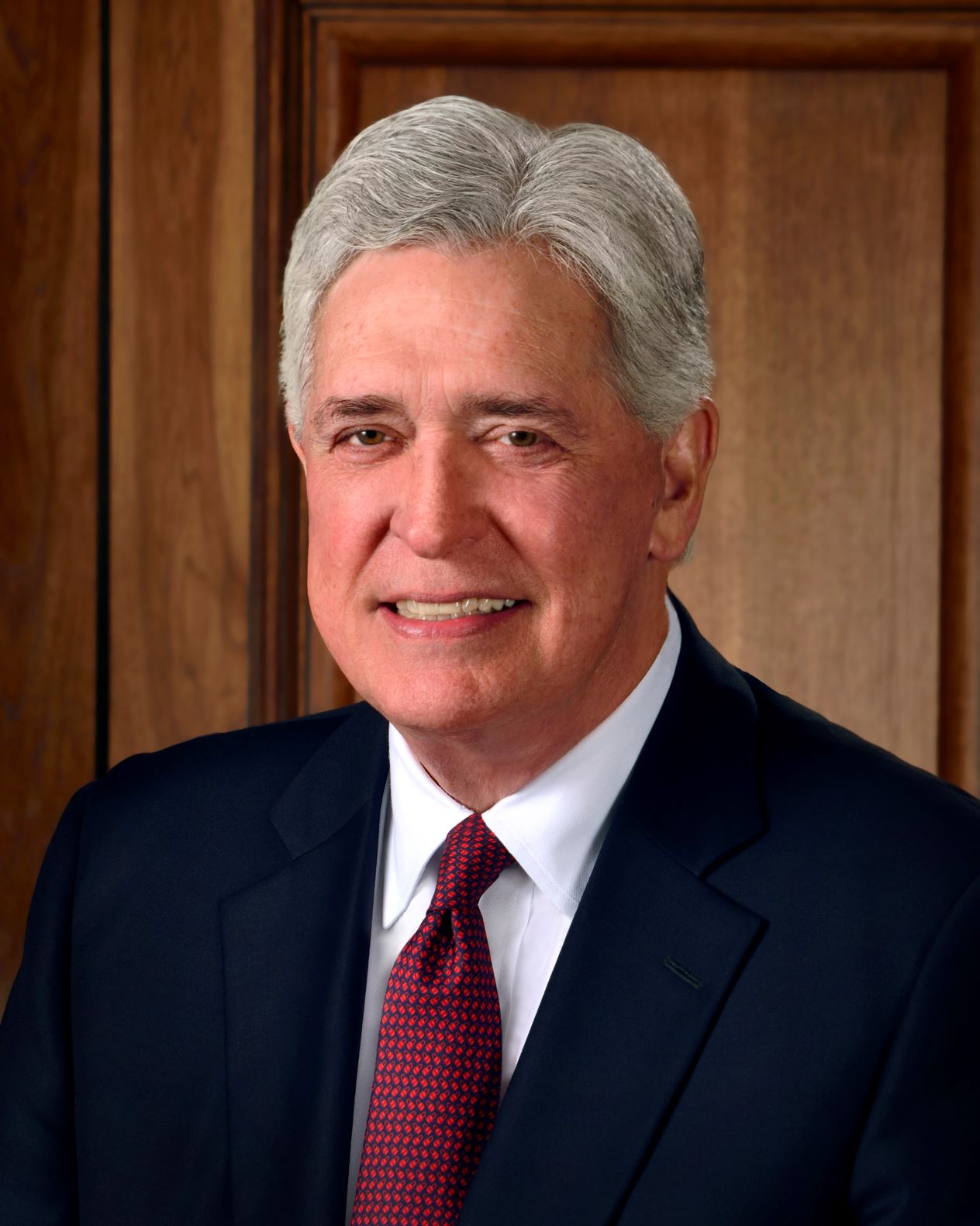 Jake Henry Jr. wrapped up more than five decades in the healthcare field when he retired after 19 years as President and Chief Executive Officer at Saint Francis Health System at the end of June.
He did not set out to pursue a career in healthcare. An early love for reading mentored by an aunt who was a teacher focused the native Texan's sights on education, aspiring to teach at the college level. Various experiences in his teen and young adult years, however, kept him in the healthcare field. He was an orderly during his junior and senior years of high school in Sweetwater. When he was later drafted into the U.S. Army, he became a helicopter medic because of his hospital experience. He served several years, including Vietnam War service, and was twice decorated with the U.S. Army Commendation Medal with "V" device, awarded for valor.
Completing his service in 1968, he attended the University of North Texas for one semester, and then returned to the drilling rig as a roughneck, a job he worked after high school. Meeting his wife of 52 years, Kathy, on a blind date in 1969 changed his life trajectory.
They both completed their undergraduate degrees at Texas Tech, and Henry went on to complete a master of science degree in Health Care Administration at Trinity University. At the age of 30, he became President and Chief Executive Officer of the Angelo Community Hospital in 1977. In 1980, he joined Lubbock General Hospital, the primary teaching hospital for Texas Tech University School of Medicine and Health Sciences Center, as Chief Executive Officer. Henry then spent 11 years with the St. Joseph Health System in Texas and California, serving in various leadership positions. In 1994 he became President and Chief Executive officer of Saint Francis Hospital in Memphis. A desire to return to Texas brought Henry to Corpus Christi as President and Chief Executive Officer of the Christus Spohn Health System, the largest provider of health services in South Texas.
Henry then moved to Tulsa in 2002, as President and Chief Executive Officer of Saint Francis Health System, a regional integrated delivery system comprised of Saint Francis Hospital and the Children's Hospital, Saint Francis Hospital at Broken Arrow, Laureate Psychiatric Clinic and Hospital, and the Warren Clinic with sites in 46 locations. The System is also a 60 percent owner of the Saint Francis Heart Hospital and a 50 percent owner of CommunityCare Health Plan, the largest HMO and the second largest PPO in Oklahoma.
In addition to his leadership duties with Saint Francis Health System have been activities associated with the development and governance of the Community Hospitals Public Trust Authority, the Tulsa Area United Way and the Tulsa Regional Chamber of Commerce. Henry is a Fellow of the American College of Healthcare Executives.