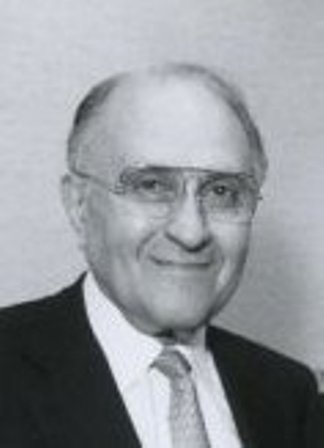 His belief that he should "give back to the community" has allowed Henry Zarrow to have an impact on the lives of thousands of Tulsans. In the course of his "giving back," Mr. Zarrow has earned a national reputation for philanthropy based on his devotion to his family, his faith, and pure kindness.
Henry Zarrow became a Tulsan in 1927 when the Zarrow family moved from Milwaukee and began operation of a grocery store at 1427 East Sixth Street. The Zarrows founded Sooner Pipe and Iron in 1937 at 15 East Cameron (the site of the Creek Hanging Tree). Under the leadership of Mr. Zarrow's father, Sam, Sooner Pipe would become one of the nation's leading oil supply companies. Following his father's death, Henry Zarrow became the company's President, and together with his brother, Jack, worked to make Sooner Pipe and its affiliates a business with global activities.
Mr. Zarrow has shared the results of his business success with a roster of institutions and organizations that reflects his concern for the well-being of others. His efforts on behalf of charities includes the fields of medicine (St. Francis Hospital, Children's Medical Center, Hillcrest Medical Center) social services (the Salvation Army, the Day Center for the Homeless, Eldercare), education (the United Negro College Fund, the Oklahoma Foundation for Excellence) and the Arts (the Philbrook Museum, the Gilcrease Museum). This incomplete list is just a small sample of those benefiting from Mr. Zarrow's belief in "giving back."
As with the list of those he helped, the list of Mr. Zarrow's awards and honors is lengthy. It includes humanitarian awards, brotherhood awards, and outstanding achievement awards. While it is ironic that a man who has so little interest in personal recognition should have compiled such a list, this recognition is the logical result of a career dedicated to sharing with mankind.