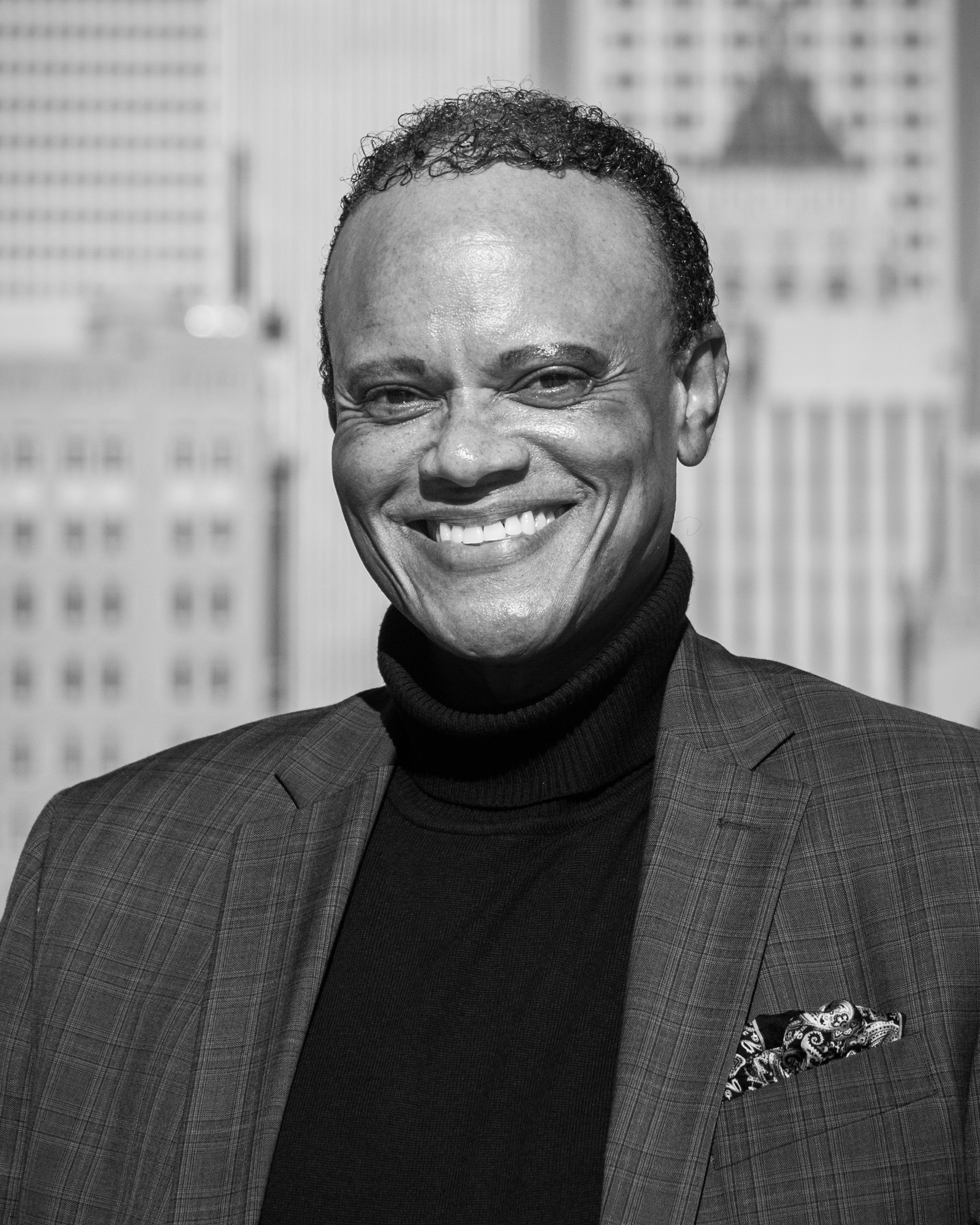 Hannibal B. Johnson, Esq., a graduate of Harvard Law School, is an attorney, author, consultant, and college professor. Johnson's consulting work focuses primarily on diversity and inclusion, nonprofit leadership, and human relations issues.
Johnson has also served as an adjunct professor at The University of Tulsa College of Law (legal writing; legal ethics), Oklahoma State University (leadership and group dynamics; business law [MBA Program]), and the University of Oklahoma (ethics; cultural diversity; race & reason; The 1921 Tulsa Race Riot; nonprofit leadership & management).
Johnson's past leadership roles include stints as chair of the board of directors of The Community Leadership Association, Leadership Tulsa, the Metropolitan Tulsa Urban League, the Oklahoma Department of Libraries, the Foundation for Tulsa Schools, and the Rotary Club of Tulsa. He is currently a member of the Tulsa Community Foundation and Zarrow Commemoration Fund boards.
Johnson is an alumnus of Leadership Tulsa, Leadership Oklahoma, and the "Connecting Communities" Fellowship Program in Richmond, Virginia. He served on the Oklahoma Advisory Council to the U.S. Civil Rights Commission and presently serves on the 400 Years of African American History Commission and the 1921 Tulsa Race Massacre Centennial Commission.
Johnson's books include: Images of America: Tulsa's Historic Greenwood District; Black Wall Street: From Riot to Renaissance in Tulsa's Historic Greenwood District; Up From the Ashes: A Story About Community; Acres of Aspiration: The All-Black Towns in Oklahoma; Mama Used To Say: Wit & Wisdom From The Heart & Soul; No Place Like Home: A Story About an All-Black, All-American Town; IncogNegro: Poetic Reflections on Race & Diversity in America; Apartheid in Indian Country?: Seeing Red Over Black Disenfranchisement; The Sawners of Chandler: A Pioneering Power Couple in Pre-Civil Rights Oklahoma; and Black Wall Street 100: An American City Grapples with its Historical Racial Trauma. Johnson's play, Big Mama Speaks: A Tulsa Race Riot Survivor's Story, has been performed at the Tulsa Performing Arts Center, Philbrook Museum of Art, and at the Just Governance for Human Security Conference in Caux, Switzerland.
He has received a plethora of honors and awards for his work and community service.