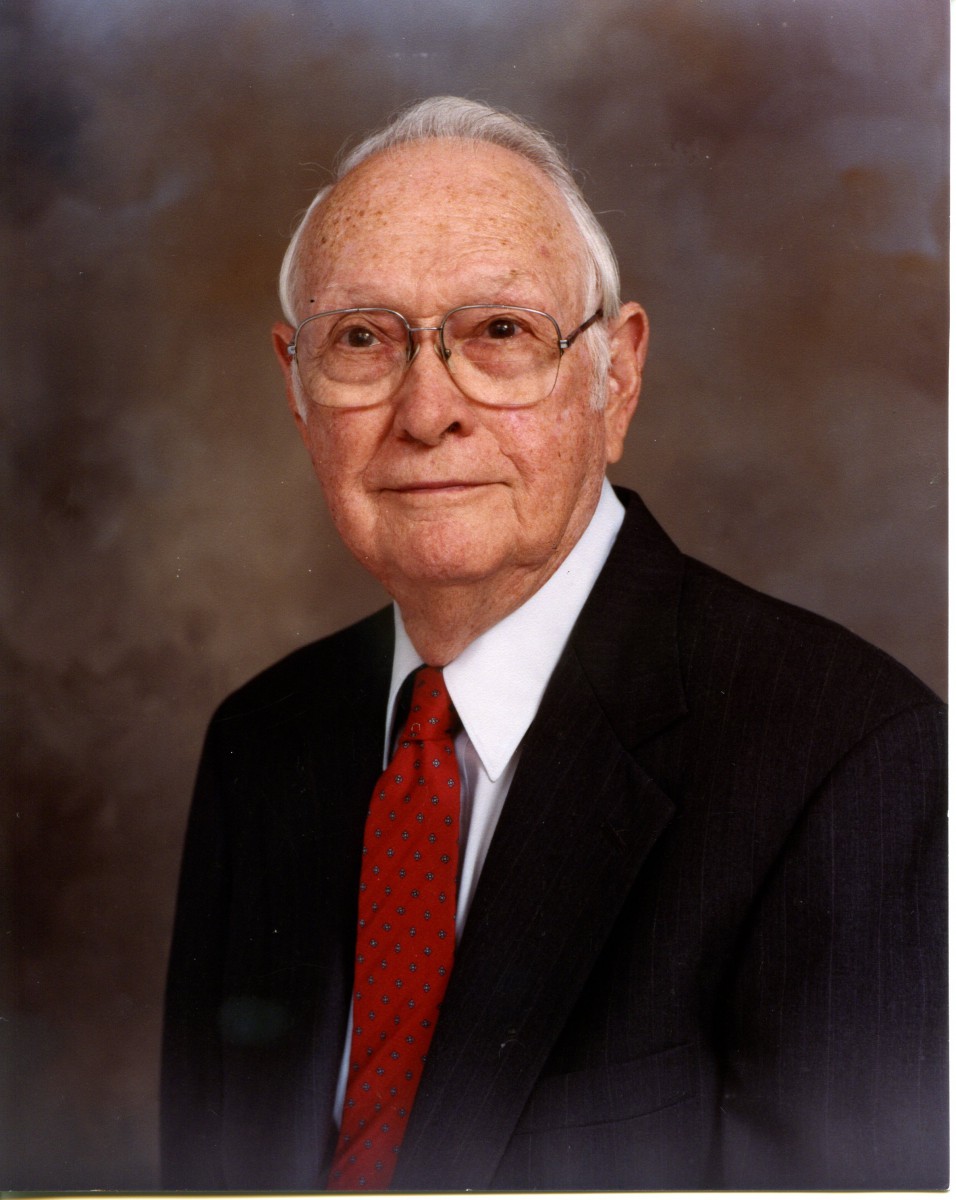 Krumme was born and reared in rural Oklahoma about five miles northeast of Okemah. His early education took place in a rural school. He finished high school at age 16 in Bristow and then attended Oklahoma A&M as a music major.
World War II changed the course of his life. He left A&M to study weather forecasting at Spartan School of Aeronautics and then taught aviation cadets in Texas. Krumme enlisted in the Army Air Corps and received training in mathematics and physics at Pomona College in Claremont, California. Reassignment to the infantry led him to Europe during the Battle of the Bulge and he was awarded a Purple Heart.
After the war, he returned to Pomona to earn a bachelor's degree, and was named to Phi Beta Kappa. After graduation, he returned to Bristow, joining his family as a partner in Krumme Oil Company.
He moved to Tulsa in 1960 and studied on nights and weekends at The University of Tulsa to earn his master's degree in petroleum engineering and Ph.D. in earth science.
He was active in Democratic politics for a half century and served as a National Committeman from 1976–1996.
Krumme ultimately turned over the reins of the family oil business, to the next generations.  His older son David died in 2013.  Younger son, Robert, and grandson Jay continue to manage the Illinois Refining Company and Sooner Southwest Bankshare.
His wife Eddy died after a long illness. He married Aldean, widow of a fellow geologist, in 2013.