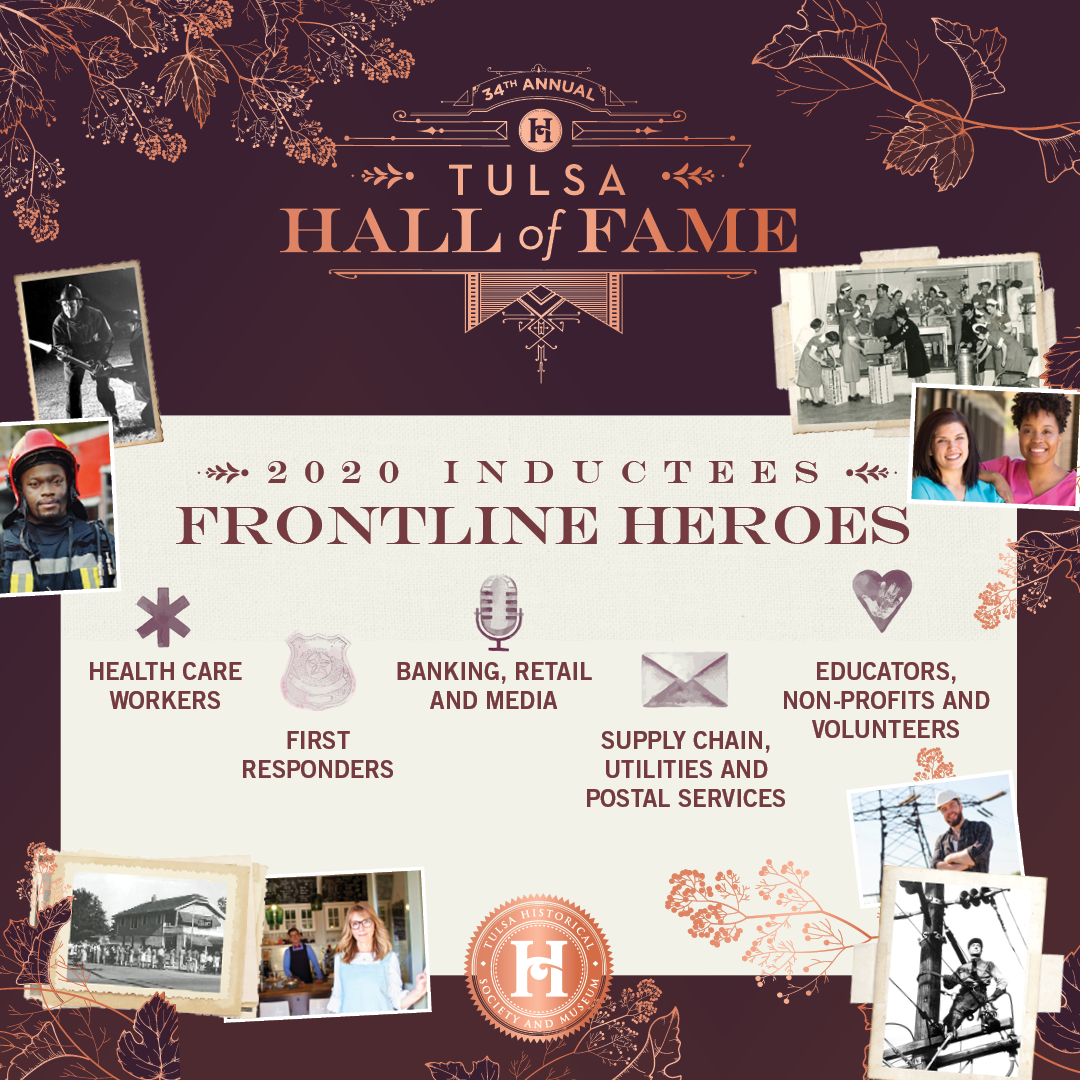 History is made every day. In 2020, an eventful and uncertain time in Tulsa history, the Tulsa Historical Society & Museum decided to celebrate Frontline Heroes as the Tulsa Hall of Fame Inductees. The society recognized our neighbors and friends who tirelessly and bravely persevered to provide the essential services we all needed.
The Frontline Heroes are grouped on the following areas of service:
Health Care Workers

First Responders

Banking, Retail and Media

Supply Chain, Utilities and Postal Services

Educators, Non-Profits and Volunteers
All of us depended on some, if not all, of these sectors during the pandemic and will continue to rely on their services in the future.
On October 5, 2020, the date when the Tulsa Hall of Fame Induction ceremony would normally occur, a banner recognizing our Frontline Heroes was unfurled and displayed on the Museum's balcony. Frontline Heroes service groups were inscribed in the Tulsa Historical Society & Museum's Hall of Fame gallery and unveiled that day.
The Tulsa Historical Society & Museum named thousands of area employees and volunteers as Frontline Heroes in this momentous effort, recognition well deserved by the significant work they each have performed. All Frontline Heroes received complimentary family memberships for one year to the Tulsa Historical Society & Museum.