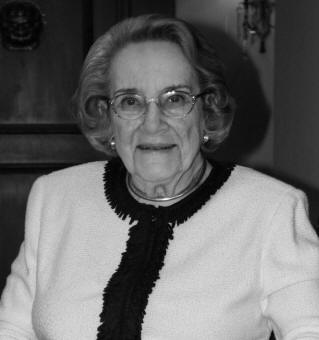 A life long supporter of the arts, Frances O'Hornett was born in Tulsa to Frederick and Pauline Walter. In 1935, she graduated from Holland Hall and then graduated from Sarah Lawrence College with a bachelor's degree in 1939. She credits Sarah Lawrence with shaping her strong interest in the arts. She returned to Tulsa and joined the Tulsa Junior League in the fall of 1939. That same year, she opened the first pottery studio at Philbrook Museum of Art. Because there was no kiln, Mrs. O'Hornett made arrangements with Mr. John Frank to have the items fired at the Frankhoma Potter factory. She later underwrote a complete pottery studio at Philbrook. Mrs.O'Hornett managed a large wartime auction at Southern Hills Country Club where several million dollars worth of war bonds were sold in one evening. As a Red Cross volunteer, she served hospitals in Tulsa and in Colorado Springs. Because of her service to the Tulsa Psychatirac Center, Mrs. O'Hornett was named a permanent member of the Board of Trustees.
Mrs. O'Hornett's support and interests have benefited Holland Hall School, the Arts and Humanities Council of Tulsa, Tulsa Ballet Theater, Tulsa Opera, Philbrook Museum of Art, Gilcrease Museum and the former Tulsa Philharmonic. She also has supported St. Simeon's in Tulsa and Canterbury Retirement Center in Oklahoma City and served on the vestries of two Episcopal churches. She endowed the Frances W. O'Hornett Chair of Literature at the University of Tulsa. In 2006, O' Hornett was recognized by the Tulsa Arts and Humanities Council with the Katie P. Westby Lifetime Achievement Award.
In 1940, she married Winthrop Ingersoll. The couple had three children Paula, Win, and Niente. These marriages produced six grandchildren and 10 great grandchildren. In 1973, she married Patrick O'Hornett adding five more children and a number of grandchildren to her family.