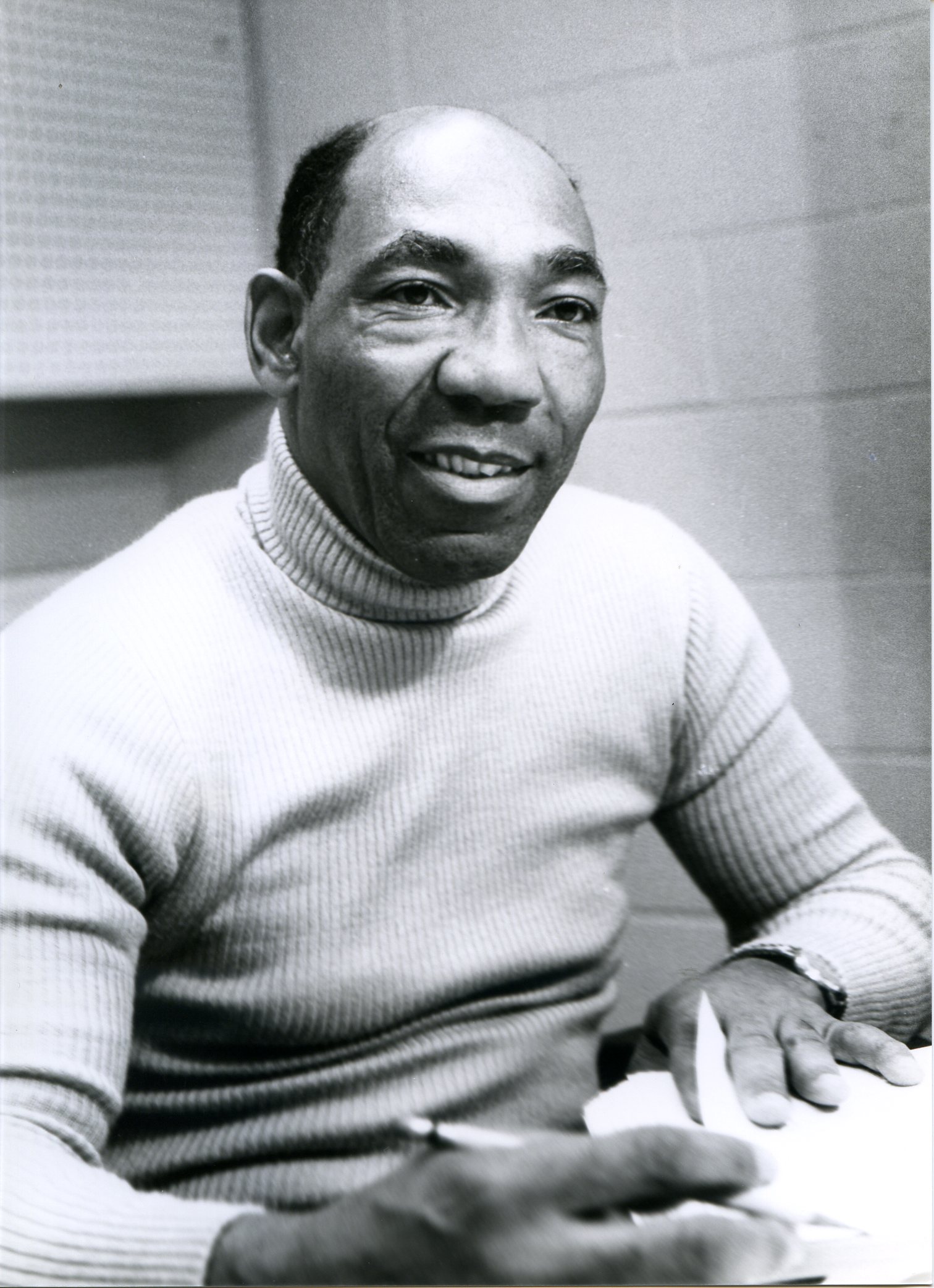 While the roar of the crowd and the love of the game have their appeal, for Coach Ed Lacy, education is the ultimate goal.
Born in Dallas, Mr. Lacy came to Tulsa at age three. His dedication to athletics began by watching Booker T. Washington football practices while still in grade school. Although he was smaller than his peers, Mr. Lacy won their respect as he participated in basketball, football, baseball and track and field. After being graduated from Washington in 1939, he earned a bachelor's degree in Physical Education from North Carolina A&T University in Greensboro and a master's from Columbia University.
He began his career as a coach in 1947 at Voorhees Junior College in South Carolina and held coaching positions in North Carolina and Virginia before returning to Washington in 1957 at the request of Henry Whitlow.
In 17 years of coaching Washington athletics, Mr. Lacy earned the respect of his players and his teams became a source of pride for the segregated African-American community. Mr. Lacy compares the enthusiasm for Washington athletics during his tenure to that of a small town. Fans would caravan for miles to out-of-town games and "last night's game" was the topic of barbershop conversation. His football teams won five state championships in 1967, 1968, 1969, 1971 and 1973. Mr. Lacy is equally proud of his addition of tennis and wrestling to Washington's activities. His students in these areas, as well as track and basketball, excelled individually and as teams under his watchful eye. Known as a strict, yet fair, disciplinarian, Mr. Lacy enjoys the appreciation of parents and former players who realize the impact he has had on their quality of life.
Education always came before athletics for Mr. Lacy. Long before there were statistics to back him up, he believed that extra-curricular activities kept students interested in high school. The enormous numbers of college athletic scholarships his students have earned prove that athletics are a means to further education as well.