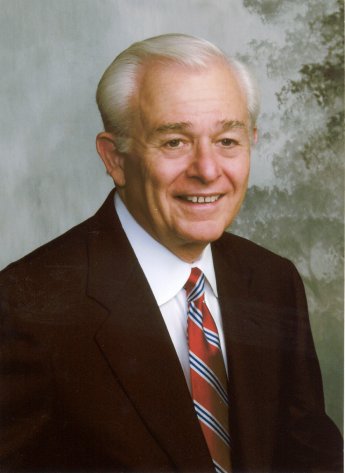 Chester Cadieux is chairman of QuikTrip, a Tulsa based regional convenience store operation.  QuikTrip employs more than 6,000 workers in nearly 400 stores from Atlanta to Phoenix.  Annual sales top three billion dollars.  He co-founded QuikTrip with Burt B. Holmes in 1958. Chester was working then with the dual title of Night Manager/President.  He still considers both positions critical to the success of the organization, since he believes people are QuikTrip's most important asset.
Chester is a Tulsa native and a graduate of Central High School and the University of Oklahoma.  He has six children and seven grandchildren. He enjoys reading, history, world events, and running.  He and his wife Debbie are active members of the Harvard Avenue Christian Church.
He believes in giving back to the community, and proves it by   QuikTrip giving 5 percent of its profit to local charities.  Chester serves on five outside boards, is Chairman of Phillips Theological Seminary, is past Chairman of the Tulsa River Parks Authority Board of Trustees, National Association of Convenience Stores, and Tulsa Area United Way. 
He likes say, "It's better to be lucky than smart."  He was lucky to enter the convenience store business in Tulsa when things were simple, cheap, and there was no competition.  That may have been lucky, but Chester Cadieux is also smart, smart enough to build QuikTrip into the largest privately held company in Oklahoma.