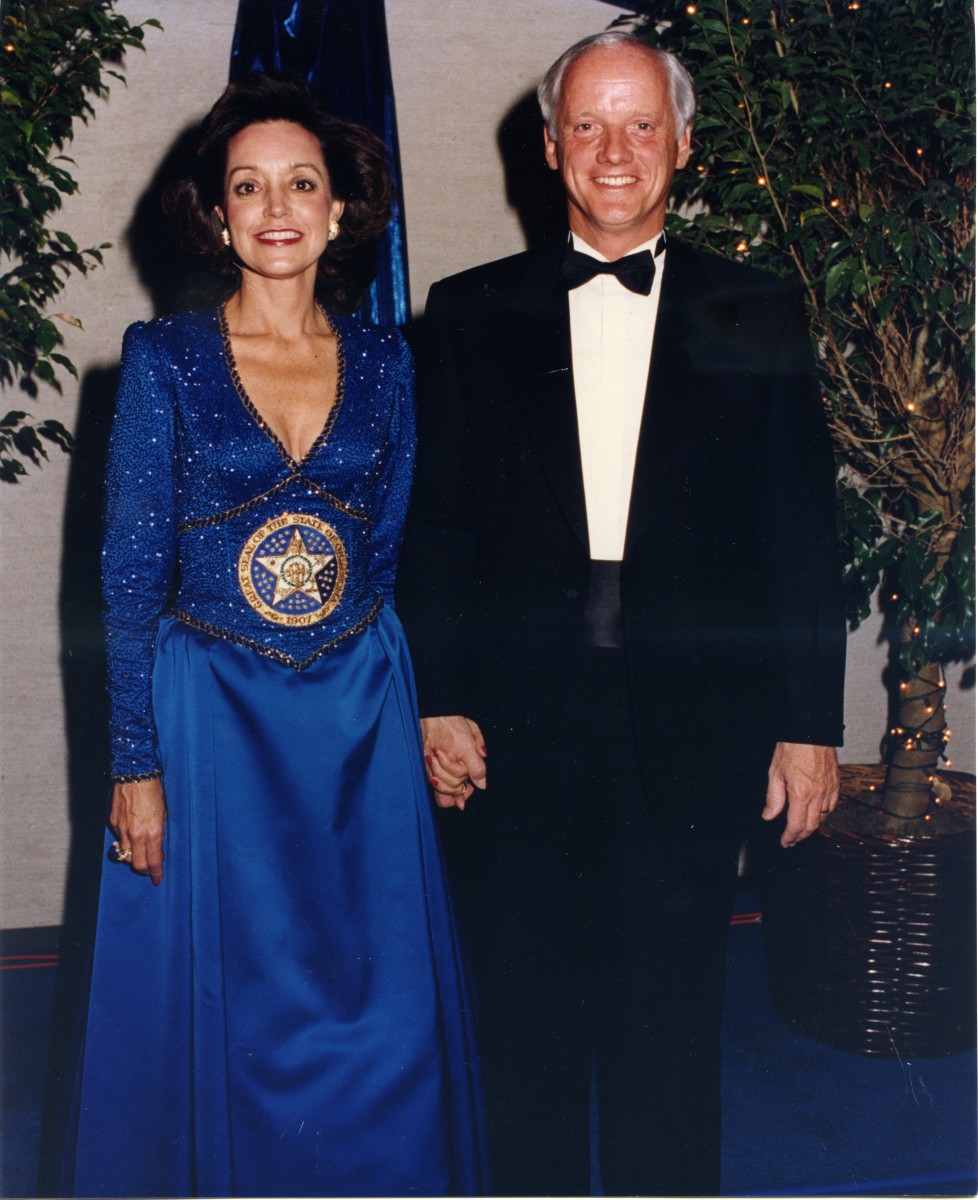 Cathy Keating is a fourth generation Oklahoman whose great grandparents came on the 1894 Land Run. She has focused much of her energy throughout her life on community service, most prominently while First Lady of Oklahoma from 1995 to 2003. Governor Frank Keating was first elected in 1993 and re-elected in 1998, becoming only the second governor in Oklahoma history to serve two consecutive terms.
The Keatings were thrust into the international spotlight following the bombing of the Murrah Federal Building in Oklahoma City. In the aftermath of this tragedy, she organized and implemented the international prayer service and later spent much of her time helping those affected. She authored a book: "In Their Name, the Oklahoma City Bombing", which made the New York Times best seller list, and all proceeds were donated to Project Recovery. Governor Keating raised more than six million dollars to fund scholarships for the nearly 200 children left orphaned or with only one parent.
Governor Keating's 30-year career in law enforcement and public service included service as an FBI agent; U.S. Attorney and state prosecutor and member of both the Oklahoma House and Senate, including as a Republican senate leader. After serving as Oklahoma's 25th governor, Keating spent seven years as the President and CEO of the American Council of Life Insurers and then joined the American Bankers Association as President and CEO.
He is currently a senior partner in the international law firm of Holland & Knight. He is board chair of the Washington-based Bipartisan Policy Center. She currently serves on the boards of the National Cowboy and Western Heritage Museum, Friends of the Oklahoma Governor's Mansion and is on the National Advisory Board of the Oklahoma Medical Research Foundation, the Oklahoma City National Memorial and American Mothers, Inc. She is also in the Oklahoma Hall of Fame. Both she and Governor Keating have received numerous awards individually and as a couple.
The Keatings have three children and ten grandchildren.