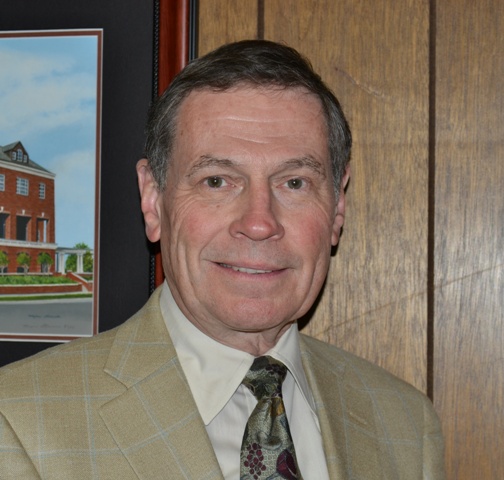 Many military BRATS, which Hall of Fame inductee Bryan B. Close calls himself, never think of themselves as having a hometown. But that's just not how Close sees it. From 1953, after his father retired from the Army Air Corps and his family settled in Tulsa, Close embraced the city as his community.
Close, president of CloseBend, Inc., a leader in the welding fitting industry, personifies many positive, personal qualities attributed to the military BRAT subculture: outgoing, independent, resilient, sensitive to international and cultural distinctions, and adaptable. For readers who feel uncomfortable with the term BRAT, a label that most current and former military children like, research shows it dates back to the British Empire.
Adaptability: Close received his diploma from Tulsa's Edison High School in 1962, then headed west on highway 51 to Stillwater with the intention of pursuing a degree in veterinary medicine. Circumstances led him in a different direction however, and, after his third semester at Oklahoma State University, Close became a Hotel and Restaurant Administration major. After commencement he had a variety of jobs in that field.
Resilience: In 1974, Close's father launched the family business. Bryan agreed to help out as a bookkeeper, a subject in which, he recalls, he did not excel at OSU. He soon was captivated by the manufacturing process and he excelled in its management. His focus is CloseBend.
Independent, outgoing personality and his service to others: Close is a member of advisory boards for several local non-profit organizations: Domestic Violence Intervention Services, the Parent-Child Center, Meals on Wheels, Life Senior Services, Family and Children's Services, Multiple Sclerosis Society, and Big Brothers and Sisters. He is on the OSU Foundation Board of Trustees, the Provost's Council, and the College of Human Sciences Partners Association. He served 15 years on the Oklahoma Alcoholic Beverage Laws Enforcement (ABLE) Commission.
Close's donation to his alma mater established an endowed professorship in adulthood and aging. "All of us will need some assistance in this way someday, and the more we know about aging gracefully and comfortably will help to minimize our suffering in the future."
Multi-cultural/international awareness: Bryan enjoys travel, especially to places known for fine cuisine.