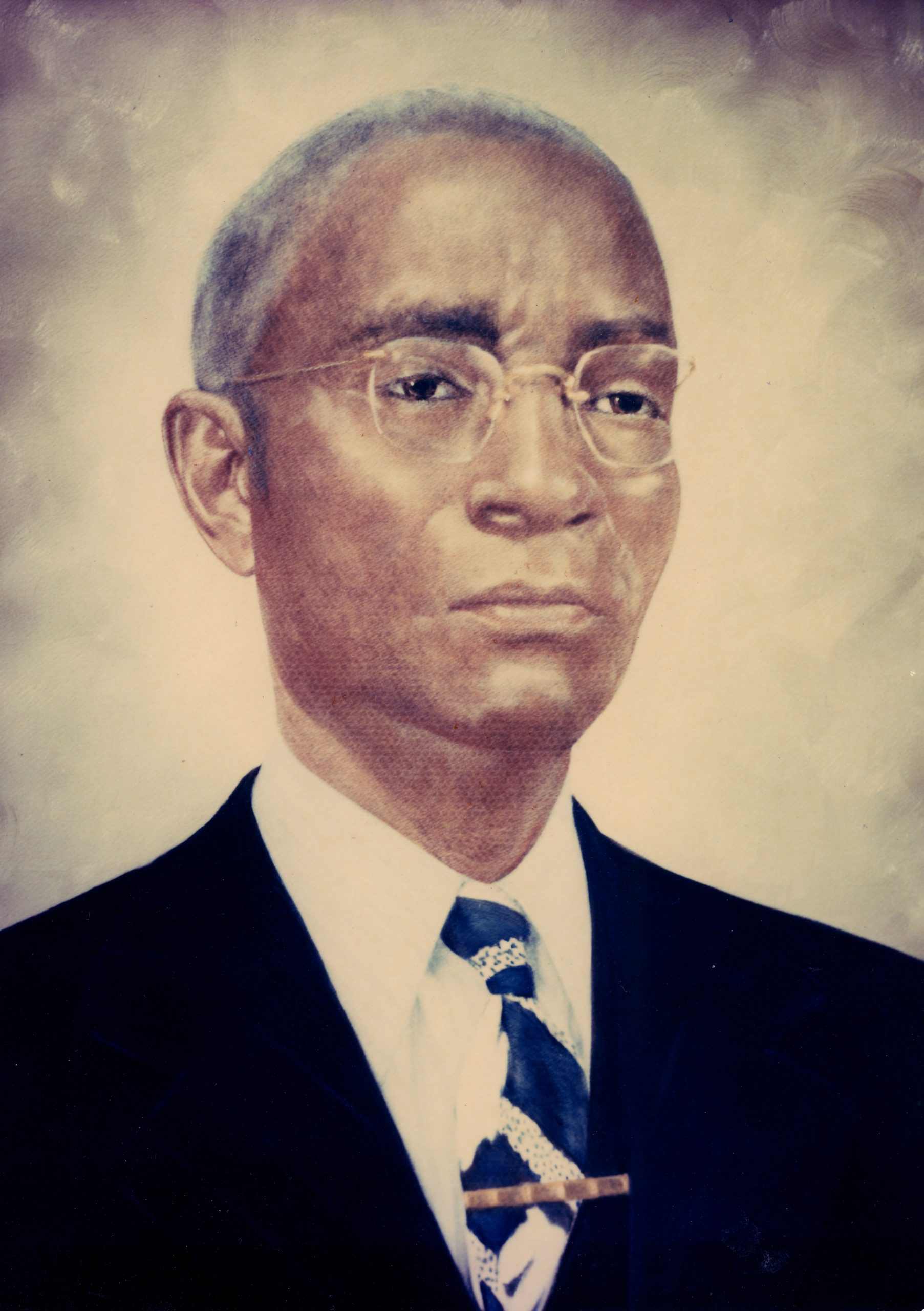 B.C. (Buck Colbert) Franklin was an attorney, a rancher, a newspaper publisher, a postmaster general and a writer, but he is most notably known for his work defending the survivors of the 1921 Tulsa Race Massacre.
Franklin was born May 6, 1879 in Homer, Chickasaw Nation, Indian Territory to David and Millie Franklin. He attended Dawes Academy in Berwyn and Roger Williams University in Nashville, Tennessee. There he met classmate Mollie Parker and they both studied with their mentor, John Hope, for whom they would name their second son.
He followed John Hope to Atlanta Baptist College, which we now know as Morehouse College, where he graduated in 1903. Franklin and Mollie married that year and had four children. They taught and farmed in Springer and Ardmore. From 1904-1907 B.C. apprenticed with Black lawyers in Ardmore and studied the law by correspondence with the Sprague School of Law in Detroit. After scoring second highest, he was admitted to the Oklahoma Bar in December 1907. He practiced law in Ardmore and Rentiesville before moving to Tulsa in early 1921. Franklin established his law practice with I.H. Spears and T.O. Chappelle on Greenwood Avenue.
Franklin survived the 1921 Race Massacre and was interned for several days in Convention Hall, more recently known as the Brady Theater. Following the destruction, he set up a tent in the Greenwood District and began working to defend the rights of massacre victims.
With the passage of a new fire ordinance, the Tulsa City Commission effectively prevented Greenwood residents from re-building. Franklin brought the City of Tulsa and Mayor T.D. Evans to trial, and ultimately won the case, allowing the reconstruction of the Greenwood community. Though efforts were made, Franklin and I. H. Spears unsuccessfully processed the insurance claims of Greenwood's businesses and homeowners.
Franklin was an engaged member of his community, writing commentary in the papers, and a member of Christ Temple CME. He practiced law in Greenwood until his passing in 1960.
Franklin's autobiography, My Life and an Era: The Autobiography of Buck Colbert Franklin, was finalized and published after his death by his son, John Hope Franklin, and grandson, John Whittington Franklin.