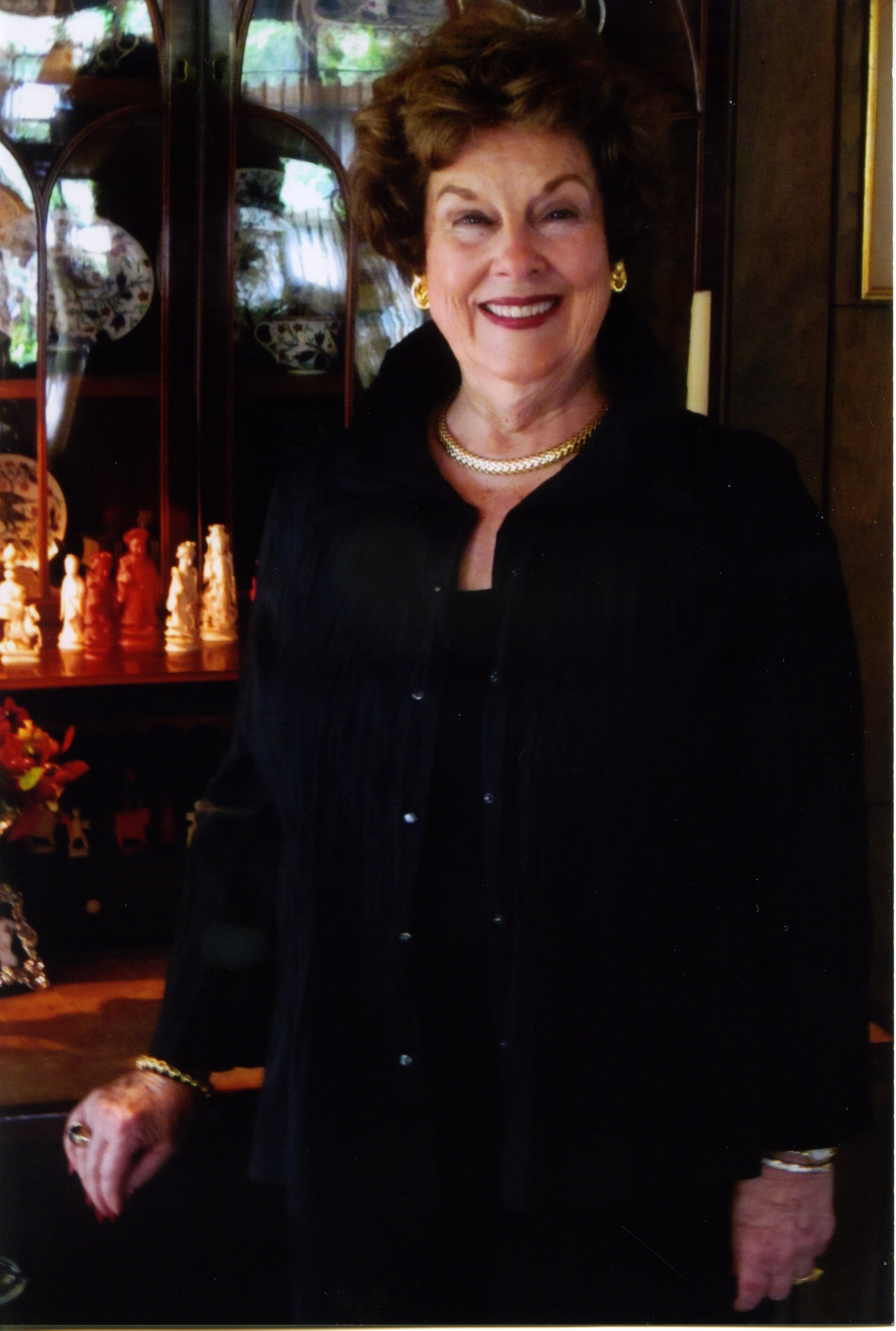 Cleveland's parents relocated to Oklahoma at the turn of the 20th century. Her mother's family came from West Virginia and her father moved from Maryland.
Although Cleveland's father had been lured west by his dream of finding a gusher, he bought land and began raising trout as a hobby.
The hobby turned into a family business when he began farming ornamental fish commercially more than 80 years ago. Cleveland was chairman of her family's business for 40 years, which is currently being operated by the third and fourth generations.
Her work as a volunteer began with the Junior League of Tulsa in 1954. The years of training she received through the League, and her exposure to needs in the community, led her to many meaningful volunteer experiences.
Her leadership of the Tulsa Historical Society in the 1990s saw the realization of the dream of a permanent facility to collect, preserve, and present Tulsa's history.
She also volunteered with: the Tulsa Red Cross, Up With Trees, Ruskin Art Club, Tulsa Town Hall, the National Society of Colonial Dames of America, the Tulsa City-County Library, Trinity Church, and Philbrook Museum of Art.
She currently is involved in the "Why America is Free" project, a curriculum for fifth graders in 11 public schools and Monte Cassino.
A native Tulsan, Cleveland is a graduate of The University of Colorado.  She was married in 1954 and is the proud mother of four children: Larry Cleveland, Susan O'Bryant, Elizabeth Webster, and Mat Cleveland; grandmother of nine; and great-grandmother of three (and counting).