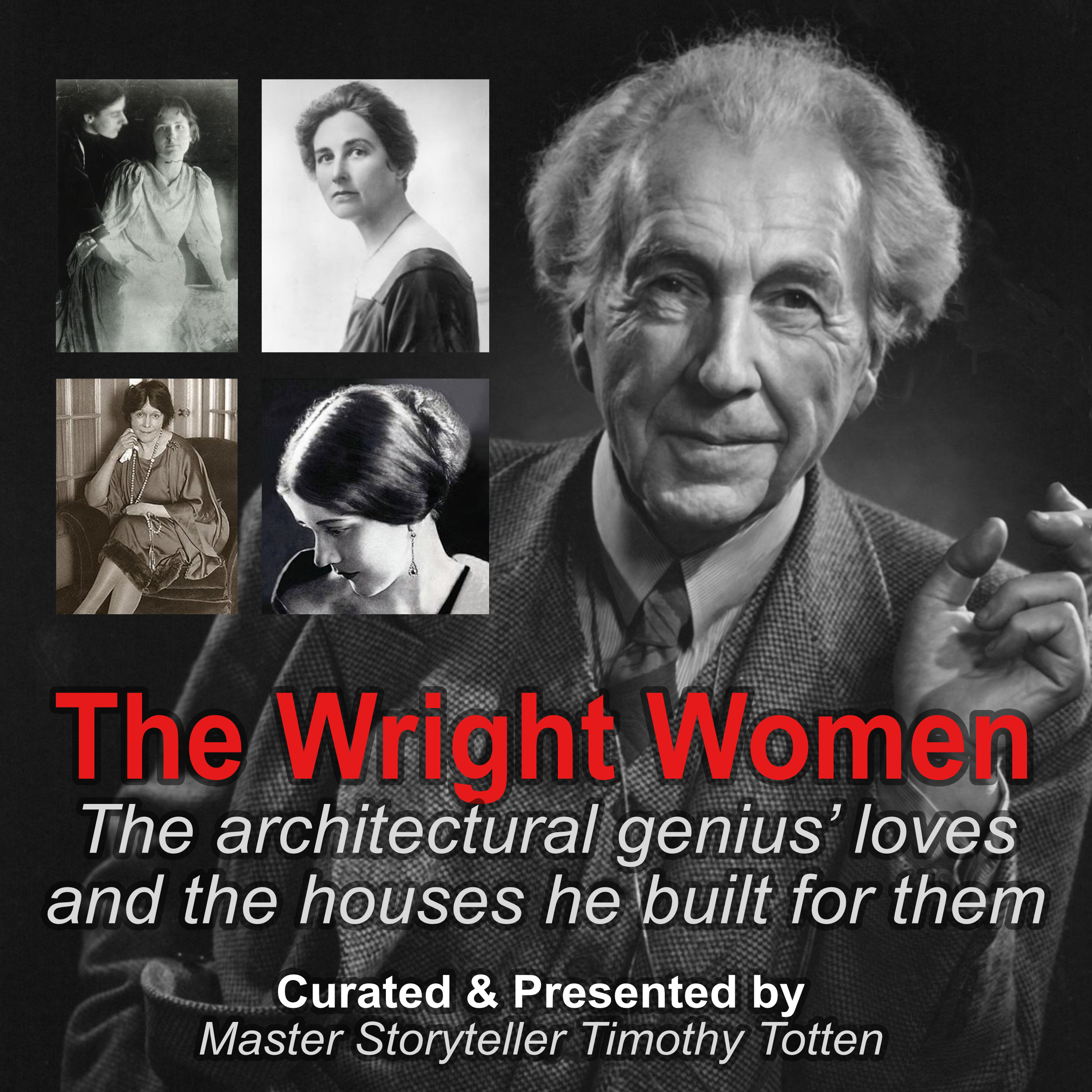 SHARE THIS EVENT!
The Wright Women
The Wright Women: the architectural genius' loves and the houses he built for them.
By Master Storyteller Timothy Totten
Thursday, May 26th, 10:30 AM
This entertaining ninety-minute presentation details the lives of the four women Frank Lloyd Wright loved through photos and stories of the houses he built for them. From the devoted mother of six, Catherine to the fiercely independent and scholarly Mamah, from the tortured Miriam to his final bedrock wife, Olgivanna, Wright's life and career follows the trajectory of his relationships – sometimes fiery, but always passionate – with these four remarkable women. Through hundreds of photographs and dozens of intimate recounts, master storyteller Timothy Totten weaves a unique tale of love, adultery, murder, drug abuse and redemption to illustrate the career of America's greatest architect.
$10 for THSM Members
$15 General Admission
Advanced tickets are required and space is limited. Purchase tickets through Eventbrite.
Generously sponsored by Price Family Properties.