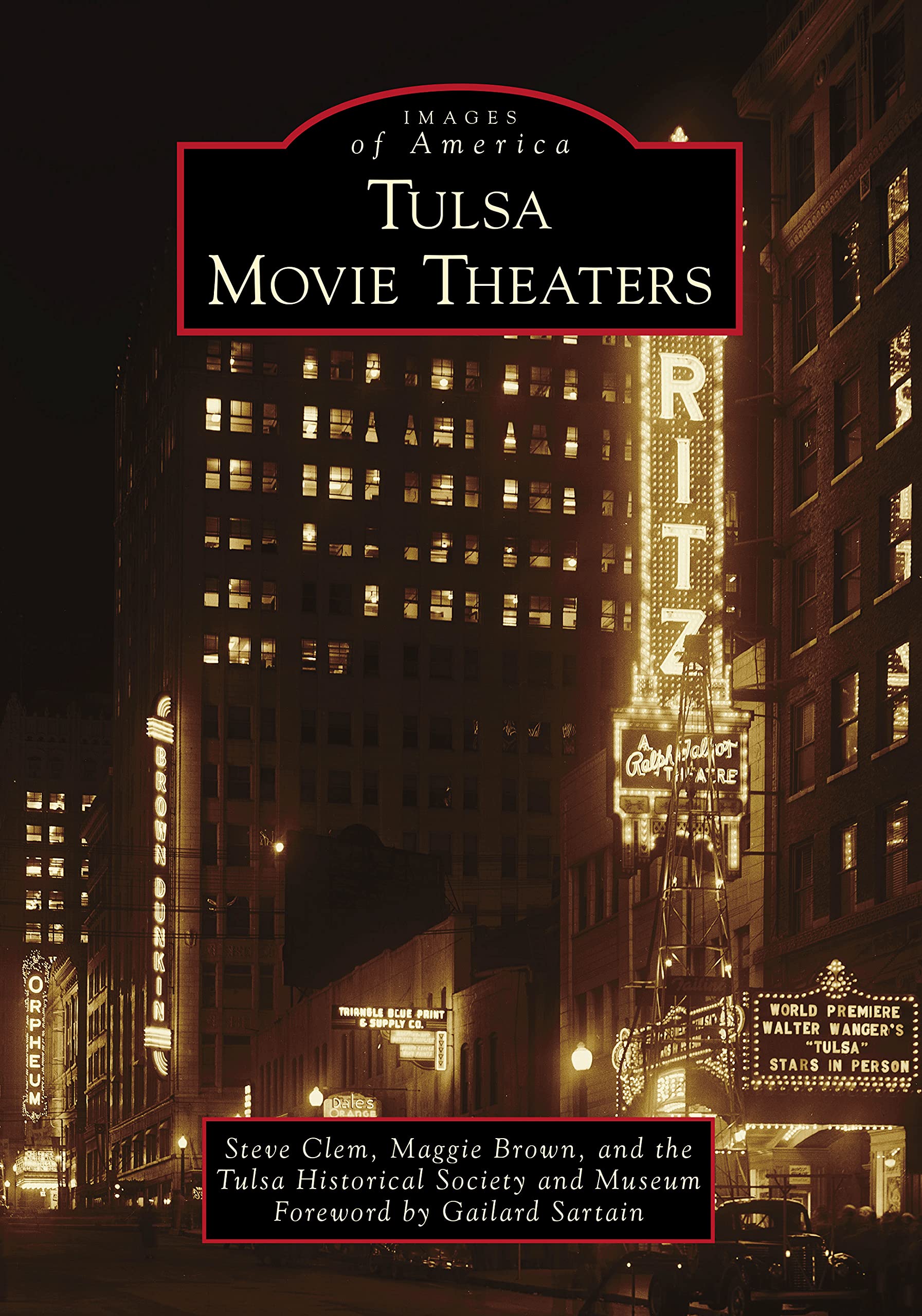 SHARE THIS EVENT!
Free First Saturday – Tulsa Movie Theaters program & booksigning
Join authors of the new Tulsa Movie Theaters book, Steve Clem and Maggie Brown, for a program and booksigning just in time to get your books signed for the holidays. The presentation will include a brief history of Tulsa area theaters and fun facts and stories the authors heard while researching the book. Books will be available to purchase.
Program time – TBA
Our Free First Saturday program is back! The museum is free for everyone on the first Saturday of every month, and hours are 10 am – 4 pm. Join us for special programs throughout the year and see all the current exhibits.
Want more info on the book? click here.